Business Majors Score in 90th Percentile on Spring MFAT/Business Examinations
Senior accounting majors at Truman scored in the 99th percentile nationwide on the Major Field Tests/Business II examinations taken in the spring 2000 semester. Overall, seniors from Truman's Business and Accountancy Division scored in the 96th percentile, compared to other business majors from across the nation.
In all business subject areas, Truman seniors scored above the 90th percentile. Finance majors scored in the 98.9th percentile, management majors in the 93.6th percentile and marketing majors in the 93.8th percentile.
"These results offer strong evidence of the excellent business education provided by the Truman faculty,"Division head Jim Bailey, commented. "In addition to achieving excellence in the business knowledge areas measured by this test, our students develop strong communication and interpersonal skills through a superb liberal arts program. Few universities in the country can match our ability to provide an outstanding liberal arts education with an exceptional business program."
The MFATs were originally developed in 1989, on the order of the Graduate Record Examinations (GRE). Their purpose, however, is to measure basic knowledge and skills achieved by senior undergraduates in their major field of study. Every five years the tests are revised to include the most relevant details.
The MFAT/Business II test contains 120 multiple-choice items that test the students' knowledge and ability to apply significant facts, theories and analytical methods. The test includes questions from the basic core areas of accounting, economics, finance, law, management, marketing and quantitative analysis.
The most recent Certified Public Accountant examination scores received by the University show that a high percentage of Truman's graduate students passed the entire CPA examination on their first attempts. For universities with more than eight advanced degree candidates sitting for the exam, Truman's passing rate was third in the nation after Wake Forest (1) and Florida State (2), and was the only Missouri university included in the top ten of the report. This information was derived from the National Association of State Boards of Accountancy Candidate Performance on the Uniform CPA Examination, 1999 edition.



---
Momaday is First Distinguished Visiting Scholar
N. Scott Momaday is a poet, Pulitzer prize winning novelist, playwright, painter, storyteller and a professor of English and American literature. He is the first Distinguished Visiting Scholar to visit campus this academic year.
Momaday will visit Truman State University from Sept. 20 until Sept. 22.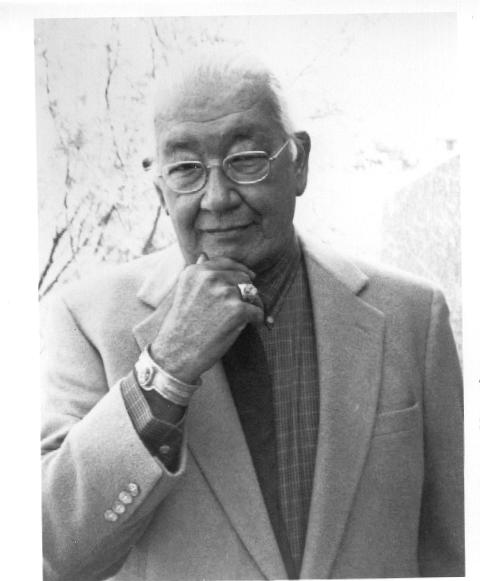 He is a Native American, and among his interests are Native American art and oral tradition.
Momaday has won many awards, including a Guggenheim Fellowship, a National Institute of Arts and Letters award and the Premio Letterario Internationale "Mondello," Italy's highest literary award.
---
Distinguished Visting Scholar Programs Announced

N. Scott Momaday
Sept. 20-22, 2000

Jonathan Miller
Nov. 6-10, 2000
Nov. 13-17, 2000

Roald Hoffmann
Jan. 29-30
March 20-23, 2001

Meave Leakey
Apr. 2-3, 2001

Catherine R. Stimpson
Feb. 11-15, 2002

For more information call 785.4016
---
Gifts to Foundation Reach Record High
More than 7,600 alumni, parents, friends, faculty and staff of Truman, made gifts to the Truman State University Foundation exceeding $2.4 million during the 1999-2000 fiscal year.
A bequest by Dr. Ruth Towne, former history professor ('39), made up almost $1 million of the total. The $2.4 million total more than doubles the previous high of $1.19 million in 1998-99.
This year more than 320 Truman students will receive approximately $275, 000 in scholarship awards from the Foundation. Gifts to the Foundation also help support many campus programs including the Kohlenberg Lyceum Series, faculty development, computers, technology and athletic programs.
Accolades go out to the many individuals who made a gift to the Foundation during the 1999-2000 year.
---
Goedeker Serves as Public Relations Intern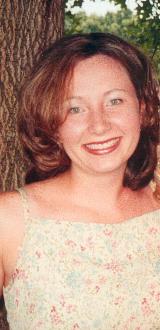 The Public Relations Office has announced Abigail Goedeker as its intern for the fall semester. Goedeker, a 1997 graduate of John F. Kennedy Catholic High School, is from Ballwin, Mo. She is the daughter of Donald and Kathleen Goedeker. Goedeker is a senior communication major with an emphasis in journalism.
As the intern, Goedeker will assist in writing, producing and distributing Truman Today. She will also help with Family Day activities, write press releases, as well as perform various office duties.
At Truman, Goedeker is the publicity manager for Detours magazine and Vice President Member Development of Alpha Gamma Delta. She is also a member of Phi Eta Sigma, International Association of Business Communicators, Society of Professional Journalists, Purple Pack, Order of Omega and has written for the Index.
Students interested in applying for the spring 2001 internship should stop by the Public Relations Office, McClain Hall 102 or call 785.4016.




---
September is Hispanic Heritage Month
The Multicultural Affairs Center (MAC) is planning the following events.
Mark your calendars!

September 15 from 6-8:30 p.m. - Culture Night in the Multicultural Affairs Center

September 17 at 5 p.m. - Taste of Cuisine at the MAC.
Please RSVP at 785.4142 for this event.

September 22 at 7:30 p.m. - Concert featuring Trio Apzlán on the Quad
Rain site: SUB Activities Room

September 29 from 6-8 p.m. - Americanos; Latino Life in the United States
(movie) Violette Hall 1010

October 7 from 5-7 p.m. - Viva Dance Troupe will give dance lessons and explain
the Latin American style of dance.
SUB Down Under
---
Labor Day Hours

Pickler Memorial Library
785.4038
Sunday, Sept. 3
Noon-10 p.m.
Monday, Sept. 4
6 p.m.-2 a.m.
Tuesday, Sept. 5
7:30 a.m.-2 a.m.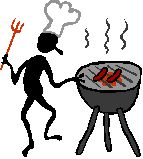 Student Recreation Center
785.4847
Friday, Sept. 1
6:30 a.m.-9 p.m.
Saturday, Sept. 2
11 a.m.-7 p.m.
Sunday, Sept. 3
11 a.m.-7 p.m.
Monday, Sept. 4
11 a.m.-11 p.m.



---
Lyceum Series Begins with Jazz Band
The Kohlenberg Lyceum series will begin at 7:30 p.m. on Sept. 27 with a performance by the Preservation Hall Jazz Band.
The band is named after Preservation Hall, one of New Orleans' most viewed attractions. After serving as a tavern during the War of 1812, Preservation Hall became a home for creative artists and writers. Today, it is physically blemished, but the artistically impeccable home of the great Preservation Hall Jazz Bands when not on tour.
Among the jazz lovers who flock to the place are young musicians from all over the world who come to learn New Orleans jazz.
New Orleans jazz originated at the beginning of the century and is slower in tempo than other forms of jazz. Bands generally consist of five to seven pieces, with the trumpet usually the musical leader. The Preservation Hall Jazz Band spends about four months a year on tour bringing the sound of New Orleans jazz all over the country.
Although the numbers played by the Preservation Hall Jazz Band vary from concert to concert, they play some famous favorites that may include I Ain't Got Nobody, Little Liza Jane and Basin Street Blues.
The musicians, who range in age from 29 to 88, continue to preserve the music that began at the turn of the century and will soon bring it to the Truman stage!
Free tickets to The Preservation Hall Jazz Band will be available to students, faculty and staff approximately one week before the performance in the Student Activities Board Office, SUB lower level.
---
Scholarships Available

Health Careers Scholarships
Students preparing for careers in medicine, physical or occupational therapy
and medical technologies are eligible to apply. Students must be Canadian or United States citizens.
Several specifics are listed on the information sheet.
Please request a copy from the Financial Aid office.

Missouri Travel Council Scholarships
Two $1000 scholarships will be awarded to students who are currently sophomores or juniors.
Students must be Missouri residents,
pursuing a hospitality-related major and
have a GPA of 3.0 or above.
The deadline for applications is
Sept. 28, 2000



For more information about these and other scholarships, contact the
Financial Aid Office,
McClain Hall, 103
at 785.4130.
---
Parking Questions Answered

Q. Can I give my parking decal to someone else since I no longer have a vehicle here?
A. No! Decals are non-transferable from one vehicle to another. They must be placed on the same vehicle that it is registered to. If you change vehicles, please come to DPS and re-register the vehicle.
Q. If I am only going to have my vehicle here for a few days, am I still subject to receiving tickets?
A. Yes! If you are only going to have your vehicle here temporarily, you need to come to the Department of Public Safety and get a hang tag for the time your vehicle will be parked here. Temporary permits are for less than two weeks and are free of charge.




More questions will be addressed next week. For additional answers to parking
questions, contact the Department of Public Safety at 785.4176.
---
Notables
John A. Applegate, professor and director of communication disorders, was granted a Fourth Annual Award for Continuing Education in May by the Continuing Education Board of the American Speech-Language-Hearing Association.

Jennifer Hatala, a second year English graduate teaching research assistant, had her article, "Mothers Who Smoke" published in the July 13 issue of salon.com in the "Mothers Who Think" section. She will also have her poem, "February Heartland" published in the Winter 2000 issue of The MidAmerican Poetry Review. Hatala's poems "Three Fingers" and "Living Rooms" will be published in the January issue of Beginnings magazine.

Amanda Jones, instructor in communication, and Amy Sanders, senior communication major from Foristell, Mo., presented their research paper, "Ego-Involvement and Practitoners' Attitudes Toward Integrated Marketing Communication," at the Association for Education in Journalism and Mass Communication national convention August 12. The paper won third place in the public relations research division. The faculty-student project was funded by the Division of Language and Literature.

Karon Speckman, assistant professor of communication, was invited to serve on two panels at the August national convention of the Association for Education in Journalism and Mass Communication. The panels were a press freedom and responsibility panel, "Campaign 2000: How Well Are We Covering It?" and a teaching panel, "Assessing Our Assessment Methods."

Roy Tanner, professor of Spanish, spoke at the Universidad Ricardo Palma on June 1, where he was made an honorary professor and incorporated into the Instituto Ricardo Palma. His article, "Elementos Autobiográ-ficos en las Tradiciones Peruanas" recently appeared in the journal Lexis in Lima.

The men of Sigma Tau Gamma received the Edward H. McCune Most Distinguished Chapter Award at their national convention. Members of Sigma Phi Epsilon won the Excelsior Cup, which is given to the chapter with the most improved finances. Phi Kappa Tau won the national Administrative Excellence Award. Alpha Tau Omega won the 2000 Excellence in Scholarship Award. This award is given to chapters whose members have a 3.0 GPA or higher. Lambda Chi Alpha won the 1999-2000 National Recruitment Award.
---
On Campus
September 1 - Friday
Hispanic Heritage Month begins
5 p.m.-Student Senate Petitions due in the CAOC

September 2 - Saturday
12 p.m.-Bulldog Football, Stokes Stadium

September 4 - Monday
Labor Day Holiday
no classes

September 5 - Tuesday
Classes resume

BACK TO THE TOP
---
Notes
The first session of the Faculty Development Weekly Wednesday Lunch Series will be from 12:30-1:25 p.m. on August 30 in the SUB Spanish Room. The topic of the first discussion will be "Meeting the Needs of Today's Students." Faculty should come early to go through the Mainstreet line or feel free to brown bag it. For more information about the Weekly Wednesday Lunch Series, contact Shirley Morahan, director of Faculty Development, at 785.4494 or e-mail Morahan at smorahan@truman.edu.

Alpha Phi Omega will host open meetings at 6:30 p.m. on Sept. 6 in the SUB Down Under and Sept. 7 in Violette Hall 1010. Alpha Phi Omega Rush will be Sept. 10-16 and attendance at one of the two open meetings is required for rush.

The Student Activities Board is hosting Second City Comedy Troupe at 8 p.m. on Fri., Sept. 8 in Baldwin Auditorium. Admission is free for students with their Truman student ID. General admission is $2.

The University Club will host a University Club welcome and welcome back barbecue at 6 p.m. on Sept. 8. The University Club is located at 516 E. Patterson. Special entertainment will be provided by Deadwood (jazz ensemble). Please bring a dish to share for the meal.

Less than Jake, is scheduled to perform on campus at 7 p.m. on Sept. 9 on the rugby field. The concert is free to students and no tickets are needed.

Students who have or who are currently enrolled in French 221 are invited to participate in a French Immersion Weekend Sept. 30-Oct. 1 at Camp Jo-Ota in Clarence, Mo. The cost is $30.00. For more information contact Timothy Farley, associate professor of French, at 785.4059 or at tfarley@truman.edu.

Athletics media relations is looking for communication/journalism majors who wish to gain valuable writing experience, and see their work published and distributed nationwide. Freshmen welcome. Contact Melissa Ware at 785.4276.

The Truman State University natatorium is in need of certified lifeguards for the fall semester. If interested, applications can be picked up at the natatorium main office. Additional information can be obtained by calling 785.4247.

TruCru Campus Crusade for Christ meets at 7:30 p.m. on Thursdays in Baldwin Hall 351. For more information, contact Todd Brooks at 627-0917.

The University Career Center has new hours for the fall semester; Monday through Wednesday from 8 a.m. until 6 p.m., Thursday 8 a.m. until 7 p.m., and Friday 8 a.m. until 5 p.m.There will not be an issue of Truman Today published Nov. 23.



---
Back to "News & Events"
[ HOME · DIRECTORIES · NEWS & EVENTS · SEARCH ]
Direct questions and comments to lgordon@truman.edu.
Copyright © 1996-2003 by Truman State University, Kirksville, Missouri. All Rights Reserved.
URL http://trumantoday.truman.edu