January 9, 2001 - Vol. 5 No. 18
Grant to Support Local King Servcie Project

Sanders Accepts RCP Rector Appointment
Five Graduates Recieve General Honors
Who's Who Recipients to be Honored
Parker Awarded Gates Millennium Scholarship

Campus, Community Plan Events to Honor Martin Luther King Jr. Legacy
Several Truman students will be in-volved in the Ecumenical Service of Love and Peace kicking off the local Martin Luther King, Jr. celebration at 3 p.m., Jan. 14, at the First United Methodist Church, 300 East Washington. Vocalists Dominic Armstrong, senior music performance major from Kirksville, and LaTrice Stroud, senior health science major from Kirksville, will perform, as well as the Unique Ensem-ble Gospel Choir.
The service will include presentations by Rev. Cyrus Keller, Rev. Carrol Davenport and David Hartsfield.
Unity VI, a celebration through song, dance and words, will take place at 3:30 p.m., Jan. 15, in Baldwin Auditorium. This event is open to the public and will feature the Unique Ensemble Gospel Choir, the High Street Dancers and other performers.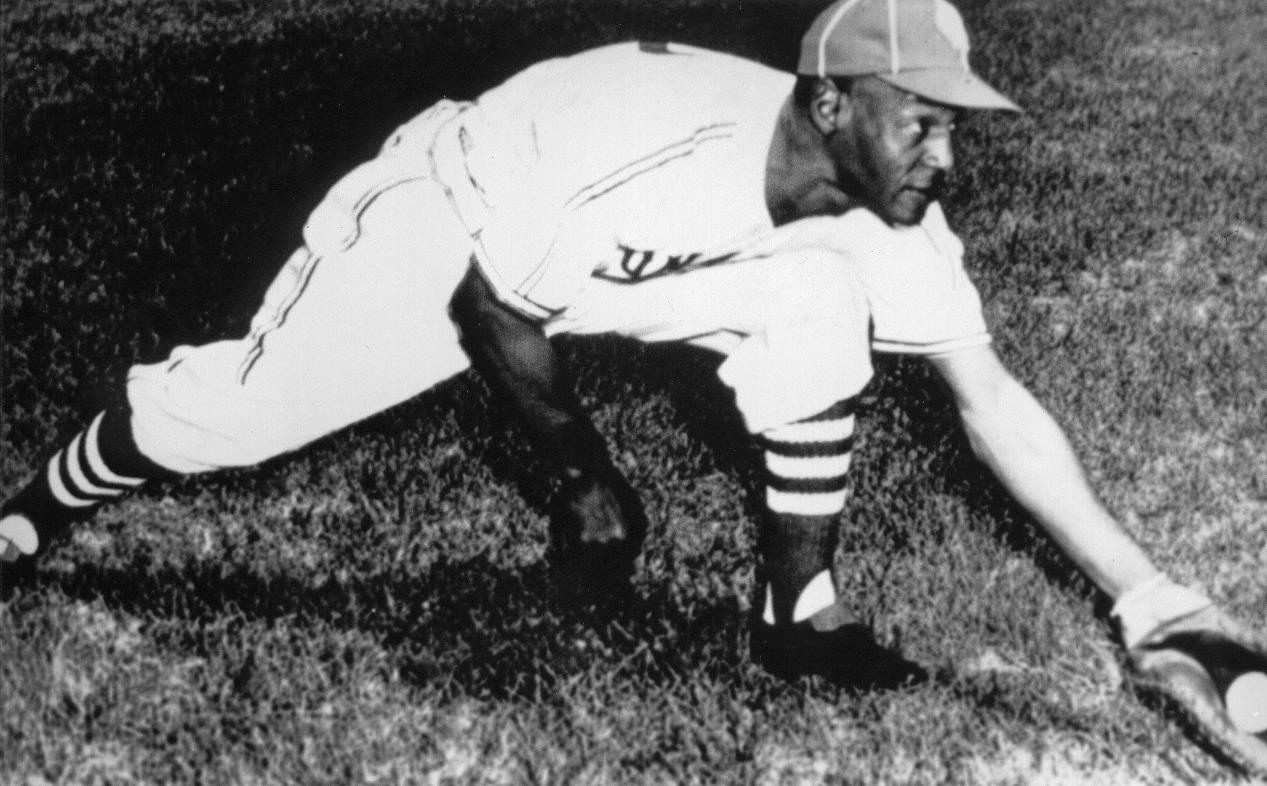 John Jordan "Buck" O'Neil will be the featured speaker at a Unity Luncheon at 11:45 a.m., Jan. 16, in the SUB Georgian Room. The event is being sponsored by the Kirks-ville Martin Luther King, Jr. Celebration Committee and Truman's Multicultural Affairs Office, with financial assistance from the Martin Luther King, Jr. Statewide Committee.
The luncheon costs $3 for Truman students and $5 for the general public. Those who plan to attend should RSVP by Jan. 12 to the Multicultural Affairs Office at 785.
4142.
O'Neil was one of the original members of the Kansas City Monarchs and served as both a player and coach in the Negro Baseball Leagues before being named the first black coach in the Major Leagues by the Chicago Cubs.
Continuing the celebration on the Truman campus, the annual Martin Luther King, Jr. Symposium begins at 3:30 p.m., Jan. 16, in Violette Hall 1000. The event will focus on King's historic speech, "Our God is Marching On," delivered at the conclusion of the Civil Rights march from Selma to Montgomery, Ala., in March 1965.
Panelists at the Symposium will include Dennis Leavens, associate professor of English; Rev. Curtis Ferguson, of the Kirksville Rehoboth Baptist Church; Franita Smith, junior history major from Danville, Ill.; and Marc Becker, assistant professor of history. They will share their reflections on the topic, "Social Justice? Activism? Service?" followed by an open audience discussion.
Panel moderator will be Mary Macmanus Ramsbottom, Dean of the Residential College Program. Discussion moderator will be Aaron Wilson, sophomore chemistry major from Canton, Ill.



---

The Kirksville Martin Luther King, Jr. Celebration Committee
& Truman's Multicultural Affairs Office
present


John Jordan
"Buck" O'Neil,
an original member of the Kansas City Monarchs & the Negro Baseball Leagues


at the
Unity Luncheon
11:45 a.m.
Jan. 16
Georgian Room


$3 for students
$5 for the
general public

RSVP by Jan. 12
to 785.4142

---
Grant to Support Local King Service Projects
Truman State University was one of 114 organizations selected in a national competition to receive a grant from the Corporation for National Service to help organize service activities on the Martin Luther King, Jr. holiday.
The grant funding enables the Office of Multicultural Affairs and the Education Division to sponsor a special "Day of Service" to memorialize King and further his teachings. The Day of Service has actually expanded to several service projects within the Kirksville community, and will encompass several days from January 12-20.
Truman students, faculty and staff volunteers will read to children in the Kirksville Public Schools and to children involved in the Northeast Missouri Community Action Agen-cy's Head Start Program.
Volunteers will work with Kirksville's Habitat for Humanity to build new storage sheds and assist in cleaning old sheds for local residents. They will also assist residents at area nursing homes in writing letters and visit with them about the reasons for the King celebration.
Multicultural Affairs will once again sponsor the "Dream Big" contest. Interested students should submit either a 500-750 word essay or an 8 1/2 X 11 inch illustration showing thoughtful reflection on King's concepts of service.
Entries should be submitted no later than Jan. 19 to Multicultural Affairs. Center in the Adair Building.
A first and second place prize will be awarded in each category. All entries will be judged and first place winners will receive $75 in Truman Bookstore credit while second place winners will receive $25 in credit.




---
Sanders Accepts RCP Rector Appointment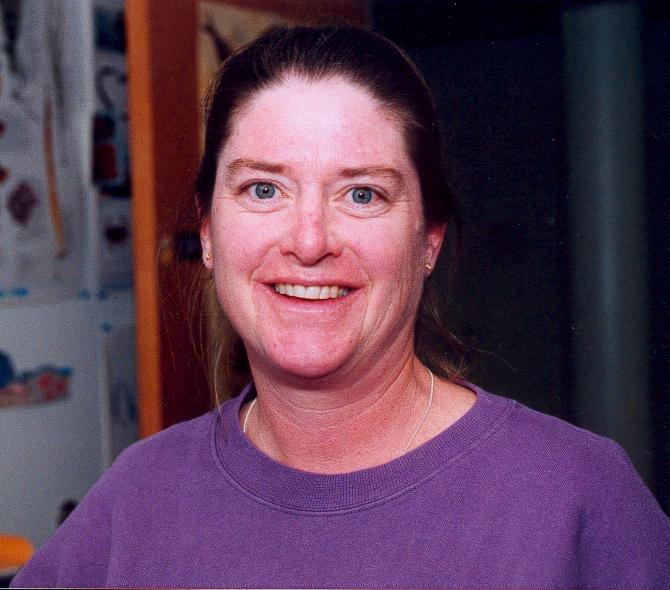 Nancy Sanders, associate professor of biology, has accepted the appointment as College Rector in the Residential College Program for a three-year term. The appointment, made by Vice President for Academic Affairs Garry Gordon, will begin in late July.
As Rector, Sanders will provide leadership for the Faculty Fellows and RCP programming at Ryle Hall, succeeding John Bohac, associate professor of art, who has served in the position since July 1999.
Sanders received her bachelor's degree from Northern Arizona University and her doctorate from the University of California at Santa Barbara. Her primary area of research has been marine biology.
While at Truman, she has taught introductory Biology I and II, the freshman biology seminar, and oceanography. In addition, she has participated in biological study abroad programs in Ireland, France and Andros Island in the Bahamas.
---
Five Graduates Receive General Honors
Five winter graduates were recognized at Truman's General Honors Program medal ceremony in December. This marks the seventh year that the Phi Beta Kappa Association of Northeast Missouri has sponsored the award ceremony.
Allison Bowden, from Lenexa, Kan., received a BA in English with a minor in psychology and was presented her medal by Sara Orel, associate professor of art history. Brendan Brecht, from Kansas City, Mo., received a BA in philosophy and religion with a minor in English/linguistics and was presented his medal by Pat Burton, associate professor of philosophy. Amanda Bruns, from Overland Park, Kan., received a BS in computer science with a minor in mathematics and was awarded her medal by Ruthie Dare-Halma, associate professor of computer science.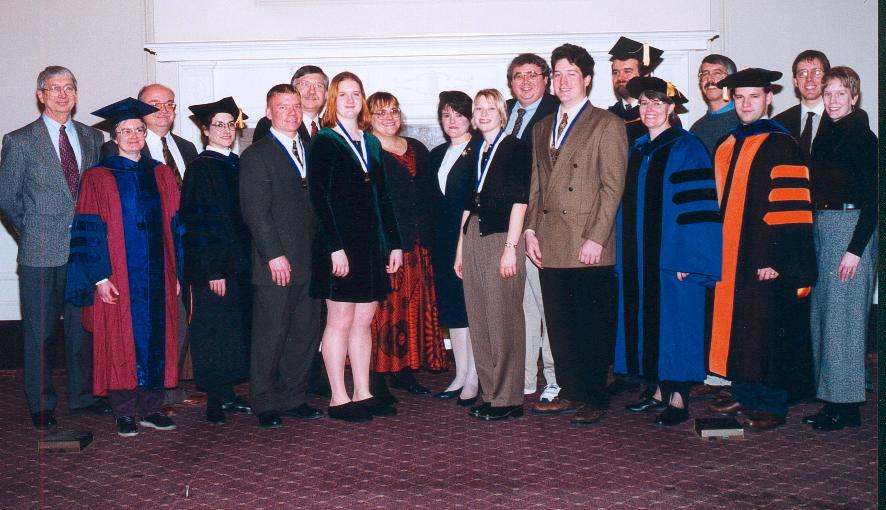 John Haggans, from St. Louis, Mo., received a BA in political science/history with a minor in French and was presented his medal by Randy Hagerty, associate professor of political science. Nathan Stark, from Byron, Ill., received a BS in business administration/finance with a minor in biology and was awarded his medal by Jeff Romine, professor of accounting.
The medals, traditionally worn with the academic regalia during commencement, feature the lamp of learning hung from purple and white ribbons.
Truman's General Honors Program offers outstanding students the opportunity to select rigorous courses in the liberal arts and sciences component of their degree programs. The honor is awarded to graduating seniors who have completed five approved courses, with at least one from each of the four areas of mathematics, natural science, social science and humanities with a grade point average of at least 3.5 in those courses.
Students who complete a single undergraduate major may not satisfy General Honors requirements with any course in their major field. All Truman State Univer-sity students are eligible to pursue General Honors in Arts and Sciences by taking the courses designated by the respective disciplines as being courses whose successful completion by a non-major is especially noteworthy.
---
Martin Luther King Jr. Events
Friday, Jan. 12 - Saturday, Jan. 20
Truman Days of Service
Sunday, Jan. 14
Ecumenical Service of Love & Peace,
3 p.m., First United Methodist Church.


Monday, Jan. 15
The Flame to the Second Century will
burn all day at Kirk Memorial.

Unity VI: Celebration of Unity Through
Song, Dance and Words,
3:30 p.m., Baldwin Auditorium

Tuesday, Jan. 16
Unity Luncheon,
featuring Buck O'Neil,
11:45 a.m., SUB Georgian Room.

Annual MLK Symposium,
3:30 p.m., Violette Hall 1000.

Friday, Jan. 19
"Dream Big" Contest entries due.

---

Truman's Who's Who Recipients to be Honored with Recognition Luncheon
Truman recipients of the 2000-2001 Who's Who citation will be honored with a recognition luncheon from noon until 1 p.m., Jan. 27, in the SUB Georgian Room.
The keynote speaker at the event will be Scott Sifton, a 1996 Truman alumnus, who graduated magna cum laude with a political science major. At Truman, Sifton served as Student Senate president and was involved with the Beta Theta Pi fraternity.
Sifton went on to receive his law degree in 1999 from the University of Michigan and now works as an attorney with Blackwell, Sanders, Peper, Martin, L.L.P. in St. Louis.
Who's Who recipients are selected for their outstanding academic achievement, character, leadership and service. Seventy-eight Truman students will be included in the upcoming 2000-2001 edition of Who's Who Among Students in American Univer-sities and Colleges.
Truman's Who's Who recipients were listed in the Dec. 11 issue of Truman Today.
---
Parker Awarded Gates Millennium Scholarship
Sabrina Parker, senior psychology major from Harrah, Okla., was awarded the Gates Millennium Scholarship for the 2000-01 school year.
Parker was selected as one of 4,000 students to receive this award from more than 62,000 individuals who were nominated.
Parker had to obtain at least a 3.3 GPA at Truman, enroll as a full-time student in an accredited four-year program, demonstrate leadership skills and community involvement and show significant financial need in order to qualify for this award. At Truman, Parker is currently a member of the College Republicans and the Latter-day Saint Student Association.
Parker will receive funds for the cost of tuition, fees, and books not covered by grants or scholarships already committed as part of her financial package. The new 20-year $1 billion Gates Millennium Scho-lar program is expected to help more than 20,000 minority students attend college.
The program was created by a grant of private money from the Bill and Melinda Gates Foundation and is administered by the United Negro College Fund and other minority funds and organizations.
---


Trumpet Duo to Perform Sunday
The trumpet virtuoso duo of Barbara Butler and Charles Geyer will perform as guest artists at 3 p.m., Jan. 14., in Baldwin Auditorium. Currently they are the trumpet faculty at Northwestern University following 20 years at the Eastman School of Music.
In addition to their teaching positions, they are the co-principal trumpets of Chicago's Music of the Baroque, the Chicago Chamber Ensemble, and the Grand Teton Festival Orchestra.
Butler and Geyer will be joined by pianist Yoko Ya-mada and an honor trumpet choir of college and high school students conducted by Truman professor Gregory Jones.
Following the 3 p.m. concert is a 4:30 p.m. masterclass in Baldwin 156 and a 7 p.m. address/reception in the SUB Alumni Room. The duo will share their experiences, both as members of the Chicago, Van-couver, and Houston symphonies as well as performers in venues including Chip Davis, Mannheim Steamroller and others. All events are free and open to the public.
---
Spring Semester 2001
Kohlenberg Series

Feb. 8, 7:30 p.m.
The Peking Acrobats
February 18, 7:30 p.m.
"Cinderella"
by the
St. Petersburg Ice Ballet
March 17, 7:30 p.m.
James & the Giant Peach
April 7, 8 p.m.
Helen Thomas
April 18, 7:30 p.m.
Truman Showcase
---
Spring Semester 2001
January 8. . . . . . . . . . . . . . . Semester begins
January 8-12. . . . . . . . . . . . .Late registration (fees assessed)
January 15. . . . . . . . . . . . . . Martin Luther King, Jr. Day (no classes)
January 24. . . . . . . . . . . . . . University Conference Day (evening classes only)
February 1. . . . . . . . . . . . . . Undergraduate research stipend proposals due
February 8. . . . . . . . . . . . . . Last day to drop first block course without penalty
February 15. . . . . . . . . . . . . MAE, English and Account. assistantship applications due
February 27 . . . . . . . . . . . . .Last day to add or audit second block courses
February 28. . . . . . . . . . . . . Mid-term and last day of first block courses
March 3. . . . . . . . . . . . . . . . Mid-term break begins
March 11. . . . . . . . .. . . . . . . Residence halls/colleges reopen (10 a.m.)
March 12. . . . . . . . . . . . . . . .Classes resume
March 22. . . . . . . . . . . . . . . .Last day to drop full semester course without penalty
March 29. . . . . . . . . . . . . . . .Undergraduate Research Symposium (evening classes only)
April 12. . . . . . . . . . . . . . . . .Last day to drop second block course without penalty
April 13. . . . . . . . . . . . . . . . .Assistantship applications for other programs due
April 16. . . . . . . . . . . . . . . . .Spring vacation
May 2. . . . . . . . . . . . . . . . . . Reading day
May 3. . . . . . . . . . . . . . . . . . Final examinations begin (7:30 a.m.)
May 8. . . . . . . . . . . . . . . . . . Final examinations end
May 9. . . . . . . . . . . . . . . . . . Residential halls close for non-graduates (noon)
May 11. . . . . . . . . . . . . . . . . Applications for August graduation due
May 12. . . . . . . . . . . . . . . . . Spring commencement (2 p.m.)
May 12. . . . . . . . . . . . . . . . . Residential halls close completely
---
On Campus
9 Tuesday
Late registration continues

10 Wednesday
Late registration continues

11 Thursday
Late registration continues

12 Friday
Late registration ends

13 Saturday
1 p.m. - Men's and women's swim meet vs. Missouri/Northern Iowa, Truman Natatorium

14 Sunday
3 p.m. - Ecumencial Service of Love and Peace, First United Methodist Church; see p. 3.
3 p.m. - Guest artists (trumpet duo) perform, Baldwin Hall Auditorium

15 Monday
Martin Luther King, Jr. Day; no classes/all offices closed
3:30 p.m. - Unity VI: Cele-bration Through Song, Dance and Words, Baldwin Auditorium;
---
Notables
Janice Grow, professor of education, presented a paper titled "Use of Conceptually Based Modules from Korean Texts to Teach Operations" at the annual meeting of the Missouri Council of Teachers of Mathe-matics in Columbia, Mo., in December. Also presenting with Grow were three former MAE students, Amy Berg Monaghan, 1999 Truman alumna; Meredith Martin Bohnert, 1999 Truman alumna; and Katie Collier, 2000 Truman alumna. All are first- or second-year teachers in Missouri.
Greg Jones, associate professor of music; Debra Priest, graduate teaching assistant from Hannibal, Mo.; Jill Corbett, music performance major from Lee's Summit, Mo.; Chris Crawford, graduate teaching assistant from Cape Girardeau, Mo.; and Roger Cody, professor emeritus of trombone and jazz, all participated in the Missouri Brass Consortium's Dec. 2 performance titled "An International Holiday Celebration" for the University of Missou-ri's 2000 Concert Series in Columbia.




---
Notes
Applications for the International Student Exchange Program (ISEP) are due in the Center for International Education Abroad no later than Jan. 18. Application packets must be completed by this date in order to receive consideration for placement in the Fall 2001/Spring 2002 semesters. This deadline is for ISEP only. Application packets are available in the Center for Interna-tional Education Abroad, Kirk Building 102. Call 785.4076 for more information.


The Staff Development Program will sponsor Rob Tigner, assistant professor of psychology, at 2:30 p.m., Jan. 23, in the SUB Conference Room. His topic will be "Memory." All staff should RSVP to 785.
4031 by Jan. 16.


Truman State University January Conference "Strengthening Our Liberal Arts Culture: Liberally Educating Students for the 21st Century," will be held from 8:30 a.m. until 4:30 p.m., Jan. 24. Registration is at 8 a.m. and lunch will be provided. In-vited guests include Peter Ewell and Kala Stroup. Please RSVP to 785.4106.

The Career Center will begin the hiring process for the 2001-2002 academic year. All interested students should stop by the Career Center to pick up an application packet and sign up for one of two mandatory preview sessions to be held at 6 p.m. on Jan. 24 and Jan. 25 in the Career Center. For more information, contact Susan Job at 785.4240.

Resumes are due on Jan. 25 in the Career Center for Career Expo and for Employer Mock Interview Week. A list of companies attending Expo, may be viewed at www2.truman.ed/career/ExpoHelp.html. For more information, contact the Career Center at 785.4353.

The annual health screening for faculty and staff will begin on Jan. 31. A full schedule will be mailed in the near future.


Detours magazine is now on sale at the Truman State University Bookstore, Patty's University Bookstore, Edna Campbell's Book Store and Hastings.

Upward Bound now has a part-time position available for a graduate student. The position involves traveling to area high schools one to four days a week from approximately 2-7 p.m. Application materials are available in Kirk Building 220.




---
Back to "News & Events"
[ HOME · DIRECTORIES · NEWS & EVENTS · SEARCH ]
Direct questions and comments to lgordon@truman.edu.
Copyright © 1996-2003 by Truman State University, Kirksville, Missouri. All Rights Reserved.
URL http://trumantoday.truman.edu