February 13, 2001 - Vol. 5 No. 23
Board Elects Officers, Takes Action on Tuition, Fire Station Property and CableOne
$250,000 Provided for Faculty Fellowships
33rd Annual JazzFest Features
Bobby Watson
Advising Awards Nominations
Being Accepted
Black History Month 2001 Events
Scholarships Available for 2001-2002
School Year
Social Science Division Head Candidate
Board Eleects Officers, Takes Action on Tuition, Fire Station Property and CableOne
Randa Rawlins was elected president of the Truman State University Board of Governors at the Feb. 10 meeting held on campus. John Briscoe and Tom Jayne were selected as vice president and secretary respectively.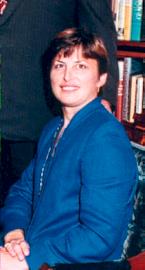 Rawlins is a shareholder in the law firm of Niewald, Waldeck & Brown in Kansas City, Mo. Rawlins graduated summa cum laude from Truman in 1979 and received her juris doctorate from the University of Missouri-Columbia School of Law in 1982. She is president of the Missouri Organization of Defense Lawyers and is the first woman to serve as their president.
Both Briscoe and Jayne are attorneys. Briscoe is a partner in the law firm of Briscoe & Mobley in New London, Mo., and Jayne is a partner in the law firm of Thompson Coburn in St. Louis, Mo. Both received their undergraduate degrees from Westminster College, Briscoe in 1963 and Jayne in 1973. Both also received their juris doctorates from the University of Missouri-Columbia School of Law. Briscoe was appointed to the Board in December 1997 and reappointed in January 1999. Jayne was appointed to the Board in January 2000.
The Board approved a 3.3 increase in tuition for Missouri students and a 4.0 increase in room and board for the 2001-2002 academic year. In-state tuition for full-time students will be $3,800, a $60 increase per year. Room and board will increase to $4,736 for a two-person room, an increase of $92. The total increase is roughly $150 and also includes a $5 activity fee increase to help offset high utility rates at the Student Recreation Center. Out-of-state tuition for full-time students will increase to $6,928 for the academic year.
In further action, the Board approved the purchase of the Fire Station from the City of Kirksville. In addition to approving the purchase, President Jack Magruder announced that a committee will soon start work on developing a plan to use the facility for the Dr. Ruth Warner Towne Museum and Welcome Center. Through the $1 million Towne bequest to the University, the Ruth W. Towne Museum of American History will be established. A significant portion of the donation was designated as an endowment fund to maintain the facility for years to come.
The Board also approved a revised agreement with CableOne to provide regular cable service to all residence hall rooms. In addition, CableOne will provide two additional cable channels, BET (Black Entertainment Television) and SCOLA. Under this agreement, the new channels will be available to the entire Kirksville community as well as the residence halls.
As part of the contract, beginning next fall students will be able to sign up for a full range of digital services as they be-come available to the community.




---
Kohlenberg Lyceum Series
~~~~
The St. Petersburg State Balleton Ice
presents

"Cinderella"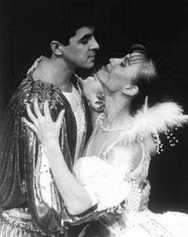 3:00 p.m. & 7:30 p.m.
February 18
Baldwin Auditorium

Northeast Regional Health System is a platinum level
corporate sponsor of the Series and special guest at
the matinee performance.
---
Regional Science Olympiad
8 a.m. - 4 p.m., Saturday, Feb. 17
Truman State University
---
$250,000 Provided for Faculty Fellowships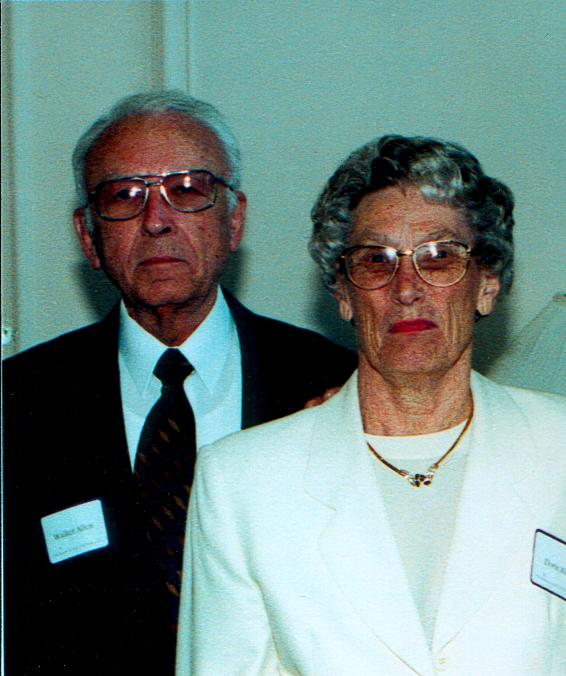 Walker Allen ('39) and his wife Doris think that recognizing dedicated faculty who support the University's liberal arts mission is important - so important that they recently gave the Truman State University Foundation $250,000 to establish the Walker and Doris Allen Fellowships for Faculty Excellence. Each year, up to three Truman faculty will be recognized with $10,000 fellowship awards.
"As former teachers, we recognize the importance of excellent teaching both to the students and to the University," Walker Allen explained.
"We are incredibly grateful for this gift, one of the largest ever received by the University, and for the spirit in which it was given," said President Jack Magruder.
The first Fellowship will be awarded during the 2001-2002 academic year and more detailed information will be provided during the fall 2001 semester. Nominations will be sought from faculty, academic divisions and disciplines. Nominees will be asked to provide evidence of outstanding performance in the areas of teaching, scholarship and institutional service. The Walker and Doris Allen Fellowships for Faculty Excellence will be presented to the recipients, unannounced, in the classroom.




---
33rd Annual JazzFest Features Bobby Watson
High school students from across the tri-state area will be on the Truman State University campus with swingin' tunes at Phi Mu Alpha's 33rd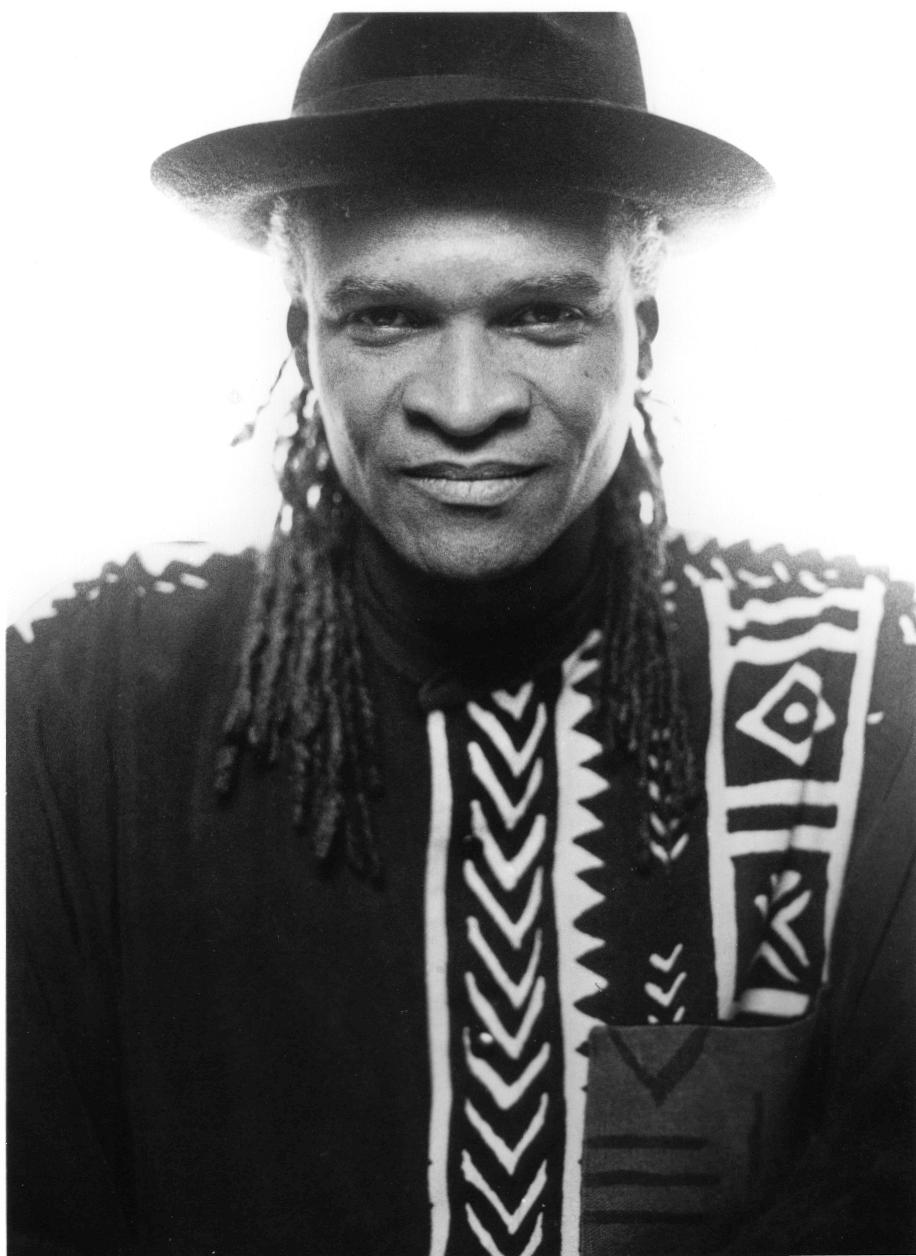 Annual JazzFest beginning around 8 a.m., Feb. 24, in Baldwin Hall Auditorium. The evening concert, at 7:30 p.m., will feature Truman's own jazz bands and top jazz altoist, Bobby Watson.
"Last year, we set a new record with 42 bands participating. We expect another large turnout this year," said Andrew Coon, festival coordinator. "We're excited to have Bobby Watson this year. He is a big name in jazz, and our evening concerts usually fill up early."
Watson's CD, "Present Tense," was hailed by Musician magazine as "one of those perfect albums." Watson began playing alto saxophone when he was 13 years old, and was soon arranging and composing for his school bands.
Each year the JazzFest gives area high school jazz bands the opportunity to compete, improve their playing and meet top professional jazz artists.
Students, faculty and staff may pick up free tickets with an ID one week before the event in Baldwin Hall. Tickets will be sold to the general public for $6. Seating will be limited to first come first serve. For more information, contact Coon at 785.7313.
---
Advising Award Nominations Being Accepted
Nominations are now being accepted for faculty academic advisors for the William O'Donnell Lee Advising Award. The award was established by Dr. Jeanne Stephens Lee Blackmar in honor of her late husband, who was president of the University's Board during the 1970's.
Academic advisors are selected annually for the awards, which include a $1,000 development fund to be used for travel to advising conferences or institutes, research materials and other relevant items. Only full-time faculty advisors are eligible for consideration.
The Lee Advising Award pays tribute to excellent advisors and demonstrates how important academic advising is at Truman.
The 1999-2000 recipients were Mary Shapiro, assistant professor of linguistics, and Karon Speckman, assistant professor of communication.
Anyone wishing to nominate an academic advisor should fill out the brief nomination form, which is available in division offices, in the Vice President for Academic Affairs Office or by calling Sherry Cass, 785.4106. To be considered nominations are due Feb. 23. Nominees will be asked to submit additional materials by March 30. Winners will be announced at summer commencement.




---
The University Career Center
Presents
Spring 2001 Career Expo

1-5 p.m., Feb. 21,
SUB
All majors welcome!

A list of companies attending is available at
www2.truman.edu/career/ExpoHelp.html.

For more information contact the Career Center, 785.4353
---
Black History Month 2001 Events
Gambian Griot: Al-Haji Papa Bunka Susso
A performance of traditional songs of the Mandinka.
7 p.m., Feb. 19
SUB Down Under
Phi Mu Alpha Jazz Fest
featuring Bobby Watson
Saxophonist
7:30 p.m., Feb. 24
Baldwin Hall Auditorium


Call 785.4142 for
more information.
---
Scholarships Available for 2001-2002 School Year
Several scholarships will be available for the 2001-2002 school year. Pick up an application today at the Financial Aid Office, MC 103 or for more information call 785.4131.
The Monday Club Scholarship is offered to women who have completed the equivalent of three years at Truman State University. The applicant must plan to teach after graduation, preferably in Missouri. Students must show financial need and must have a minimum GPA of 3.0. Applicants must provide written accounts of themselves and have a recommendation from the department head. The deadline for applications is March 1.
Talbots Women's Scholarship Fund is available to women residing in the United State, who have earned their high school diploma or GED in the last 10 years, and have two full-time semesters remaining to complete their undergraduate degree. The deadline for applications in March 5. Applications are also available online at www.talbots.com/about/scholar/scholar.asp.
The National Federation of the Blind is offering scholarships ranging from $3,000 to $10,000 to legally blind students. Deadline for applications is March 31.
Family Support Services is sponsoring two scholarships, the Mary Jo Cobb Special Needs Scholarship and the Mark M. Fitz Scholarship, which are both available to students pursuing undergraduate or graduate degrees in special education. The application deadline is April 30. Applications are also available online at www.fss-sccarc.org.
The National Institutes of Health is offering the Undergraduates Scholarship Program for Individuals from disadvantaged backgrounds. This program is for students committed to a career in biomedical research and has a GPA of at least 3.5 or is in the top 5% of their class. This scholarship offers up to $20,000 per academic year and includes a paid 10-week summer internship. Recipients are required to work one year for each year of scholarship after completion of their final degree. Applica-tions are also available online at http://ugsp.info.nih.gov.
The Missouri Section of American Water Works Association has established the J.R. Popalisky Scholarship Fund for qualified students pursuing a degree in civil or environmental engineering, or related fields including chemistry, biology or environmental science. Emphasis will be placed on career plans associated with water supply and distribution. Three $1,000 scholarships will be awarded.
More scholarships will be announced in the next issue.
---
University Forum for
Social Science Division Head candidate
Dr. Seymour Patterson
professor of economics and interim Social Science Division Head at
Truman State University
3:30-4:40 p.m., Feb. 13, SUB Alumni Room
Open to all!
---
The American Institute of Certified Public Accountants is
offering the

John L. Carey Scholarship

Open to liberal arts students wishing to pursue graduate accounting study.
Applicants should demonstrate high academic achievement, leadership and future career interest in accountancy.

Seven $5,000 scholarships are available.
Applications may be obtained from Jeff Romine in VH 2456

Application deadline is April 1.
---
Student Ambassador applications are now available
outside the Admission Office, McClain 201
Applications due by 5 p.m., March 2
For more information about
the role of Student Ambassadors,
call 785.4114.
---
Notables
Truman's parliamentary debate team won the invitation-only Pt. Loma Tournament of Champions Round Robin, at Pt. Loma Nazarene University, San Diego, Calif., Feb. 2. Members Shane Mecham, senior political science major from Omaha, Neb., and Kristopher Stroup, junior political science major from Lansing, Kan., defeated a team from Colorado State University in the final round on a 5-2 decision.

Stephen Allen, associate professor of business administration, and Donald Wray, senior business major from St. Joseph, Mo., had their manuscript on "Developing a Search Engine Efficiency Model and its Application," accepted for publication in the May 2001 issue of the Regional Business Review journal.

Truman's High Street Dancers performed at the Unity Celebration of Dr. Martin Luther King Jr.'s birthday on Jan. 15 and at the United Methodist Church on Jan. 21. They have also danced at Truman home basketball games and at local area high schools throughout the season. They will perform again at the men's basketball game at 7:30 p.m., Feb. 21.

John J. Quinn, assistant professor of political science, recently published the article, "Economic Accountability: Are Constraints on Economic Decision Making a Blessing or a Curse?" in the December 2000 issue of Scandinavian Journal of Development Alternatives and Area Studies.

Amanda Jones, senior health science major from Monmouth, Ill., and Casie Curfman, junior health science major from Alexandria, Mo., had their manuscript, "Reducing Transmission of Blood-borne Pathogens in Occupational settings," accepted for publication in The Health Education.

Taner Edis, assistant professor of physics, will have his book entitled, The Ghost in the Universe: The Question of God in the Light of Modern Science, published by Prometheus Books.
---
Notes
Truman Faculty Senate town meeting will be discussing the proposed plus/minus grading system from 4:30-6 p.m., Feb. 13, in the SUB Governor's Room.

The Fine Arts Division presents Jerry Bleem, fiber artist, at 7 p.m., Feb. 13, in Ophelia Parish 2210.

The Women's Resource Center is sponsoring Sexual Respect Week. The events include an information table in the SUB all week; movie night at 8 p.m., Feb. 13 in the SUB Room 6; V-Day student monologues, at 7 p.m., Feb. 15, in the SUB Down Under and "The Vagina Monologues,"at 7 p.m., Feb. 16, in the the SUB Down Under. For more information contact the WRC at 785.7224 or visit the web site at www.feminist.com/vday.

The Newman Center's social committee is hosting a Valentine's Day dance, from 8-11 p.m., Feb. 16, at the Newman Center. The cost is $2 per person. For more information, call 665.8326 or 785.7170.

Science Olympiad will be held on the Truman campus Feb. 17. The opening ceremony will be held at 8 a.m. in the SUB and the competition will run until 4 p.m. Fourteen junior high teams and 15 senior high teams from the northeast region will participate in 15 different science events. The top three individuals in each event receive medals and the top four teams will advance to the state competition on April 7 in Columbia, Mo.

Members of Alpha Sigma Gamma, Alpha Phi Omega, Eta Sigma Gamma and the FAC are sponsoring Eating Disorders Awareness Week, Feb 19-23. The events are a Healthy Body Image Fair, from 12-6 p.m., Feb. 19, in the Activities Room; information tables, care-grams and flowers in McClain and Violette, Feb. 20-23; Panel Discussion, at 7 p.m., Feb 20, in Barnett 203; "Con-figure-ation" and speaker Devon Mills, at 8 p.m., Feb. 22, in Baldwin Auditorium and Flower Drop from 1-3 p.m., Feb. 23, on the Quad. For more information contact Melissa Reese at 665-1049.

The University Wellness Program, will be offering blood pressure, cholesterol, glucose, prostate and thyroid screening for faculty, staff and spouses on specified dates throughout February. All screenings will be held from 7:30-9:30 a.m. The next dates are Feb. 21 in the Recreation Center and Feb. 22 in the Student Health Center. For more information, contact the Student Health Center at 785.4182.

The Catholic Newman Center will be having an Awakenings retreat from 5:30 p.m., Feb. 23, through 3 p.m., Feb. 25, in Edina, Mo. Awakenings is a Catholic retreat organized by students for students and is open to anyone who is interested, regardless of creed. Registration forms are available at the Newman Center. The cost is $30 and spaces are limited. For more information, contact Amanda at 785.4953.

Beta Alpha Psi and the Accounting Club will be offering volunteer income tax assistance free of charge from 8 a.m. until 4 p.m., Feb. 24, March 17, March 31 and April 7, in Violette Hall 1010. For more information, contact Carrie Phillips at 627.1170.
The Student Activities Board will sponsor "The Regurgitator" at 7 p.m., Feb. 27, in the SUB Georgian Room. Admission is free to students with an ID and $2 for general admission.

The Residential College Program and the University Career Center will sponsor the Liberal Arts and Sciences Career Panel, consisting of recent Truman graduates. They will speak about how their Truman degree has helped them land a job and excel in their positions. It will begin at 4 p.m., March 26, in the SUB Rooms 2-3.

The Truman athletic department will be hosting the Truman Open Track and Field meet beginning at 10:30 a.m., March 31, in Stokes Stadium. Students, faculty and staff interested in helping with the administration of the meet should contact Ed Schneider at 785.4342 or Michelle Baier at 785.6039.

Lambda Alliance are people concerned with gay, lesbian, bisexual, and transgendered issues. The group is open to KCOM and Truman faculty and staff and Kirksville community members. Meetings are at 7 p.m., every fourth Thursday of the month, at Washington Street Java Co. For more information, call Doug at 785.6052 or Linda at 782.4491.



---
On Campus

---


13 Tuesday
4:30-6 p.m. - Faculty Senate Meeting, SUB Governor's Room; see Notes
7 p.m.- Fiber Artist, OP 2210; see Notes
7:30 p.m.- Scott Piper, SUB Georgian Room
8 p.m. - Sexual Respect Week: movie night, SUB Room 6; see Notes

14 Wednesday
7 p.m.-Wrestling match vs CMSU, Pershing
8 p.m. - Wind Symphony, Baldwin Auditorium

15 Thursday
7 p.m. - V-Day Student Monologues, SUB Down Under; see Notes

16 Friday
6:30 p.m. - Juried Student Exhibition Reception, SUB Activities Room
7 p.m. - "The Vagina Monologues" SUB Down Under; see Notes

17 Saturday
8 a.m. - 4 p.m. - Science Olympiad, SUB; see Notes

18 Sunday
3 p.m & 7:30 p.m. - Kohlenberg Lyceum Series "Cinderella," see p. 1

19 Monday
11:30 a.m. - 1 p.m. - Phi Kappa Phi spring luncheon, SUB Spanish Room; RSVP to Mary Lou Woehlk at 785.4691 by Feb. 16
12-6 p.m. - Healthy Body Image Fair, Activities Room; see Notes
7 p.m. - Gambian Griot, SUB Down Under; see p. 2


BACK TO THE TOP
---
Back to "News & Events"
[ HOME · DIRECTORIES · NEWS & EVENTS · SEARCH ]
Direct questions and comments to lgordon@truman.edu.
Copyright © 1996-2003 by Truman State University, Kirksville, Missouri. All Rights Reserved.
URL http://trumantoday.truman.edu