February 27, 2001 - Vol. 5 No. 25
Residents Halls Closed for Beak
Truman Caputres State Forensics Championship
Macauley Serves as BBC Panelist
BBC Radio Series Online Broadcast
L.L. Via Estate Donates $125,000 for Endowed Fund
Returning Distringuished Visiting Scholar
Dr. Seymour Patterson Named Head of Truman's Social Science Division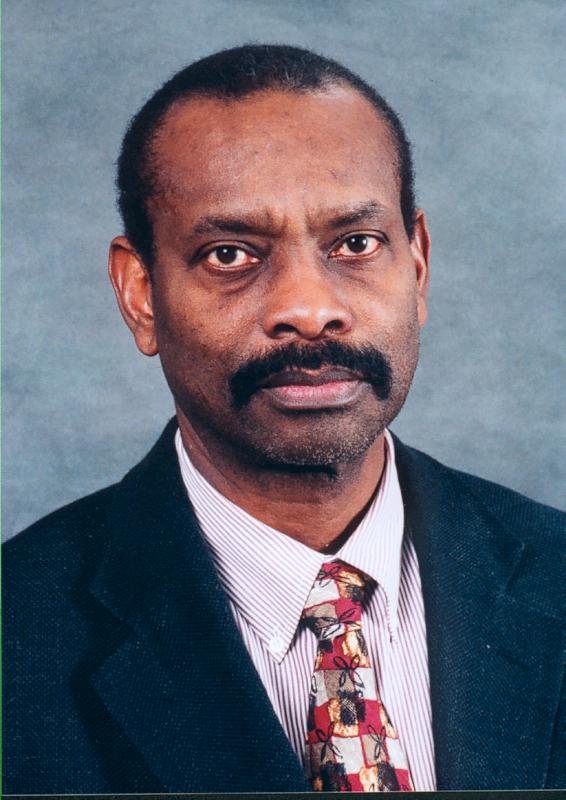 Professor of economics Seymour Patterson has been chosen to serve as head of Truman's Social Science Division, effective July 1. Patterson, who has served as interim head of the division since July 2000, succeeds Jim Lyons, who retired last year.
Patterson joined the Truman State University faculty in 1980 and was appointed full professor in 1994. As a faculty member, he has taught numerous macroeconomics and international trade courses.
"Dr. Patterson has a long and distinguished career at Truman as a teacher and scholar. He brings many strengths to the position, including a strong commitment to student learning and a deep appreciation for and understanding of the role of faculty," said Garry Gordon, Vice President of Academic Affairs.
While at Truman, Patterson has served on a number of committees, including the International Studies Minor Committee, the African/African American Studies Minor Committee, the Commission on Community, the Study Abroad Committee, the Missouri Consortium for International Studies and the Missouri London Program.
He received his bachelor of science degree in business administration and finance from Florida State University and earned his master's degree and doctorate in economics from the University of Oklahoma.
Patterson served as a Teacher for Africa volunteer in Ethiopia under the Interna-tional Foundation for Education and Self-Help. In addition, he was appointed as a Fulbright Scholar to Botswana in 1992-93 and was appointed to teach international economics to masters students in Karen, Kenya, during the summer of 1993.
"I welcome the opportunity to make a contribution to both the division and the University and this appointment seems to be the best vehicle to do that," Patterson said.
He is the author of The Microeconomics of Trade, published by Thomas Jefferson Press, 1989; and Foul Deeds, published by Ginn Press in 1985. He currently has several works in progress including a book on Botswana that will be published by Mellen Press and a manuscript on the economic growth of Ethiopia.




---
Mark Your Calendars
March Events

Women's History Month
Kohlenberg-Towne Lecture
March 14
Children's
Literature Festival
March 16
"James and the Giant Peach"
March 17
Oliver North
Lecture
March 21
Roald Hoffmann
March 20-22
District Music
Festival
March 22-24
Capitol Poster
Day in
Jefferson City
March 28
Undergraduate
Research
Conference
March 29
---
Enjoy your Spring Break!
Residence Halls will
close at 6 p.m., March 2
&
reopen at 10 a.m., March 11.

Students who need to remain in the
residence halls until March 3
should contact their hall directors.

Classes Resume at
7:30 a.m., March 12.
~~~~~
DPS will provide shuttle service
from the McClain Hall circle drive
to the LaPlata train station
at 9 a.m., March 3.
Return shuttle at 8:30 p.m., March 11.
Shuttle service cost is $5.
Reservations should be made two weeks in advance with Dean Baker, 785.7684.

---
Truman Captures State Forensics Championship
The Truman State University forensics program captured the overall Missouri state championship, the debate sweepstakes state championship and eight individual state championships in two days of competition at Webster University in St. Louis, Feb. 16-17.
In the parliamentary debate category, all six of Truman's teams made the octafinal (sweet sixteen) round of the tournament, more than any other school in attendance. Two of the six teams reached the quarterfinals and the team of Ryan Kennedy, senior political science major from Excelsior Springs, Mo., and Jacob Stutzman, senior communication major from Manchester, Mo., made it to the semifinals before being eliminated.
Stutzman was awarded the state champion trophy as the best individual speaker in parliamentary debate, one of six debate speaker awards won by the Truman team.
Truman students took home a record seven individual state championships in individual events, over half of the state championships available in that category. Freshman Ian Samuel, computer science major from Pueblo, Colo., was awarded state champion in after dinner speaking and impromptu speaking. Sisters Amy and Heather Carmack, sophomore communication majors from Savannah, Mo., were state champions in duet interpretation, and Heather also won the state championships in rhetorical criticism and original oratory. Shane Mecham, senior political science major from Lincoln, Neb., captured the top award in extemporaneous speaking, achieving this honor for the fourth consecutive year. Robert Layne II, senior communication major from Kansas City, Mo., was the state champion in the pentathlon event.
Heather Carmack's first-place finish in original oratory qualifies her to compete at the Interstate Competition in Fairfield, Calif., April 27-28.
To date the Truman team has participated in 17 tournaments during the 2000-01 season and garnered 367 awards. They hosted the Bulldog Invitational Forensics Tournament Feb. 24 and their next competition will be the National Parliamentary Debate Association's Championship Tournament March 22-28.




---
Signstage to Perform on Truman Campus March 17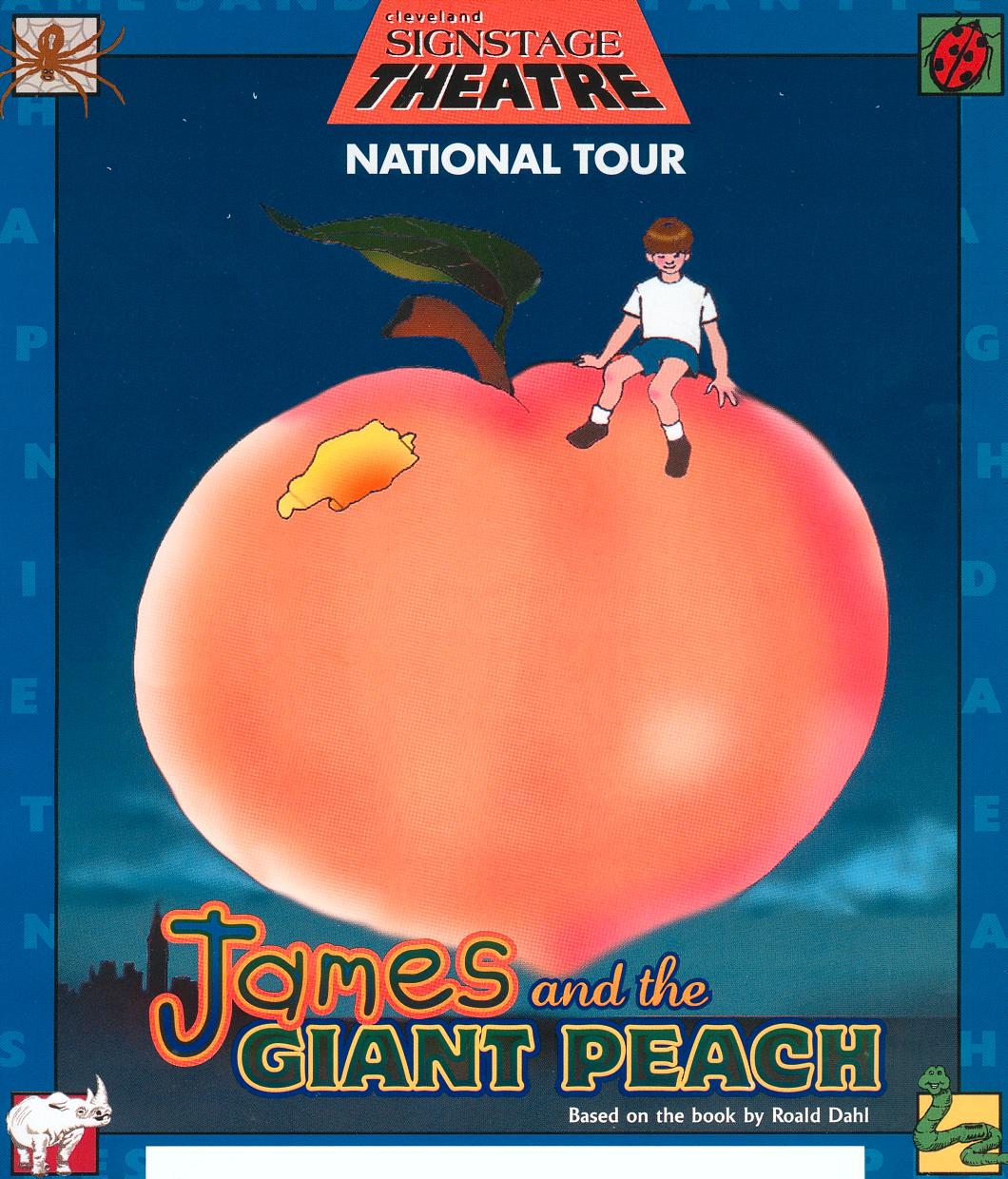 The Kohlenberg Lyceum Series will present Cleveland Signstage Theatre's "James and the Giant Peach," based on Roald Dahl's book, at 2:30 and 7:30 p.m., March 17, in Baldwin Auditorium.
Each Signstage performance is presented in both American Sign Language and spoken English, so it is accessible to deaf and hearing audience members. This production also features a combined cast of deaf and hearing actors.
Signstage was founded in 1975 by two actors, one deaf and one hearing, to establish a unique form of theater that integrates the experiences of two distinct cultures. By combining American Sign Language, mime, and theatrical English text, Signstage has nurtured a special art form which provides a rich experience for audiences of all ages and abilities.
Signstage has been an integral part of the arts community in Cleveland and throughout Ohio. Locally, they have won four Emmy Awards and two Cleveland Drama Critics' Circle Awards.
Roald Dahl's "James and the Giant Peach" recounts the story of James Trotter, an orphan, whose life was great until a rhinoceros came and changed everything! A day in the garden becomes a magical one for James as it leads to his exciting adventure inside the biggest peach the world has seen. This is a tale of friendship, love, sadness and triumph.
Free tickets for this production will be available to faculty, staff and students March 12 in the CAOC and SAB office. General admission tickets will be sold beginning March 9 at Edna Campbell's Book Store and Truman's Business Office.
Call 785.4016 for more information.



---
Macauley Serves as BBC Panelist
Sylvia Macauley, assistant professor of history, recently served as a panelist on part of a series of BBC Worldservice's weekly programs on Africa. She participated with a panel of African historians who discussed the relevance of African history. The program was originally aired on BBC radio for an Africa-only broadcast.
This new BBC African Service series, "The Story of Africa," began Feb. 7 and will continue for the next six months. The program is broadcast to Afri-can radio stations. They are listed in broadcast order below and are available online at bbc.co.uk/world
service/thestoryofafrica.

BACK TO THE TOP
---
The Story of Africa BBC African Service Radio Series

*Origins
*Africa & the Nile Valley
*The Berber
*Bantu Migration
*Traditional Religions
*Growth of Christianity
*Rise of Islam
*Ancient Ghana
*The Kingdoms of Mali and Songhai
*The Swahili Coast
*Central Africa & Portuguese Penetration
*The Art of Ife and Benin
*Hausa City States & Fulani Jihad
*Roots of African slavery
*Africa in 1800
*The Mfecane
*Partition & Resistance
*Life under Colonialism
*The Challenges to colonialism
*Independence
*The Nation State
*Apartheid
---
Lecture to Focus on Disney's Impact on America
Dr. Steven Watts, professor of history and chair of the department of history at the University of Missouri?Columbia, will present the annual Kohlenberg-Towne lecture at 7 p.m., March 14, in the SUB Alumni Room. He will speak on "Walt Disney and the American Century" and will focus upon the influence the entertainer had on American culture.
Watts has written three books and has two in progress. His most recent is The Magic Kingdom: Walt Disney and the American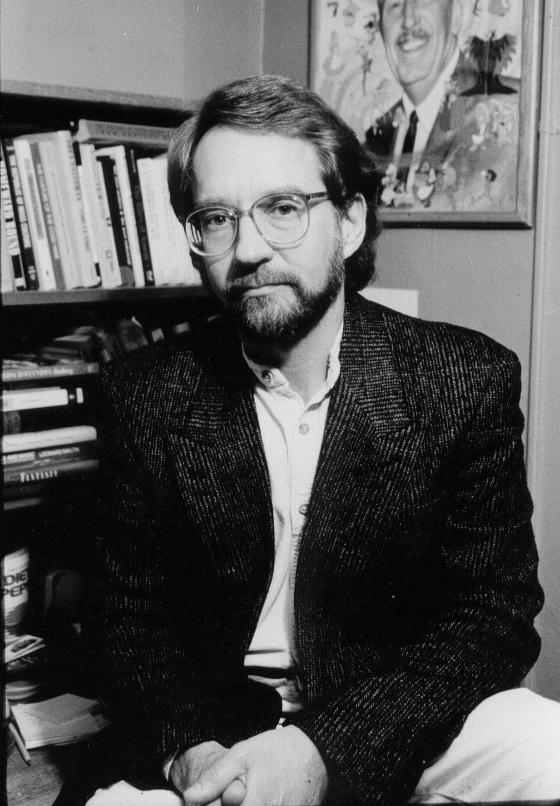 Way of Life by Houghton Mifflin Company, 1997. This work required five years of research at the Disney Archives in Burbank, Calif. and numerous interviews with Disney family members, staffers and actors. The book was widely reviewed and led to Watts' participation in a movie-length documentary about Disney as well as his appearance on a CBS documentary that explored famous twentieth century Americans.
Watts is currently working on a book titled The People's Tycoon: Henry Ford and the American Century, now under contract with Knopf and scheduled to appear in 2003. Work on this project has led to his appearance on the NBC/CNBC documentary about modern American business figures titled "Money and Power" that will be broadcast in March.
Two previous books by Watts include The Republic Reborn: War and the Making of Liberal America, 1790-1820, which won the National Historical Society Book Prize in 1988, and The Romance of Real Life: Charles Brockden Brown and the Origins of American Culture. Both were published by Johns Hopkins University Press.
Watts received his bachelors degree and doctorate from UMC and his masters from the University of Virginia, where he held a Thomas Jefferson Fellowship. While on faculty at UMC, Watts has earned the Provost's Junior Faculty Teaching Award and the William T. Kemper Award for Teaching Excellence. He served as the Middlebush Professor of History from 1997 until 2000.
A group of Truman alumni and friends established the Kohlenberg-Towne Lecture Series upon the retirement of Gilbert Kohlenberg, professor emeritus of history and head of the Social Science Division; and Ruth Towne, professor emerita of history and dean emerita of graduate studies.




---
L. L. Via Estate Donates $125,000 Gift to the University Foundation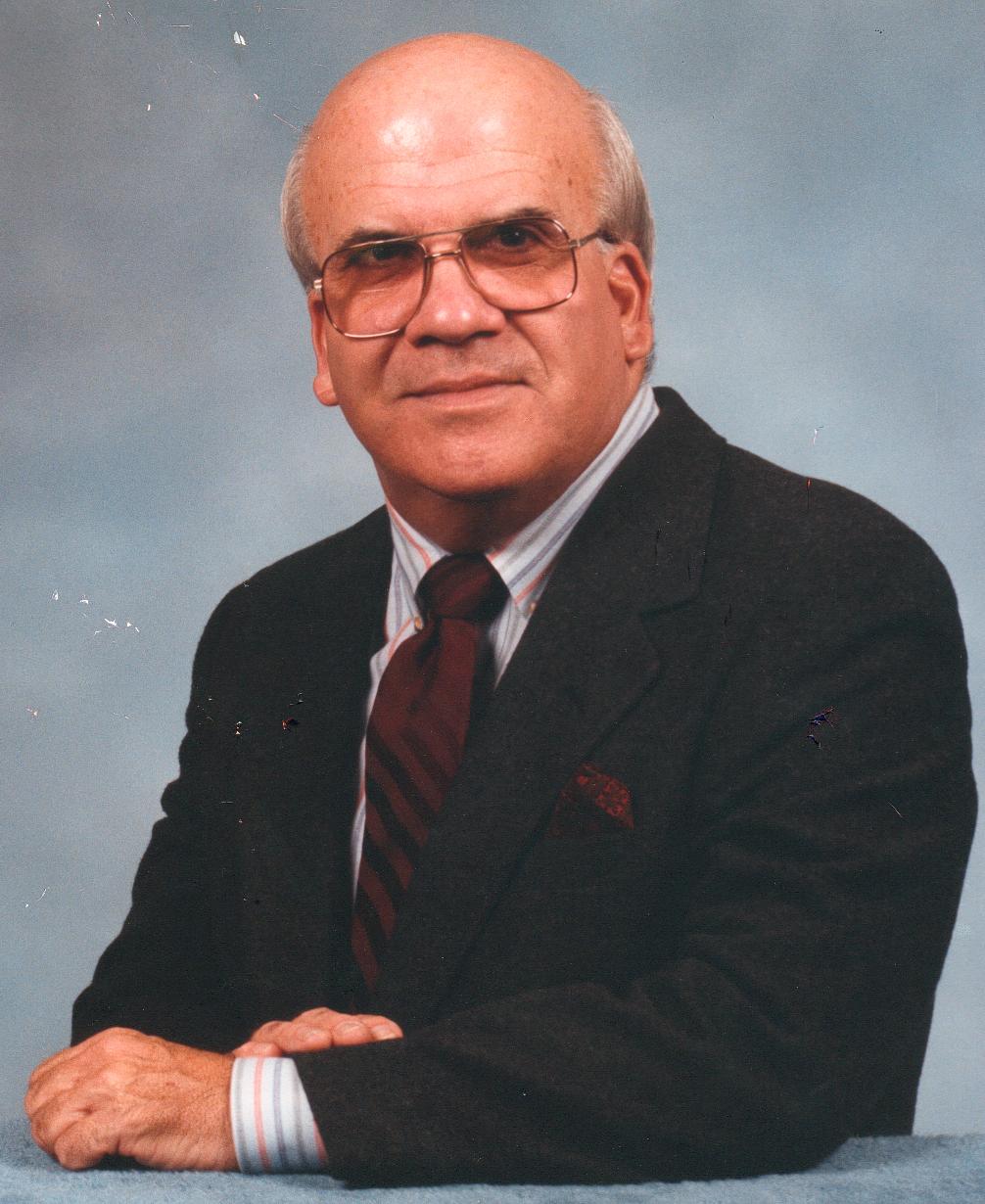 President Jack Magruder, on behalf of the Truman State University Foundation, recently accepted a $125,000 gift from the estate of
L. L. Via.
This gift is earmarked to support Truman's Division of Business and Accountancy, and will be used to establish the L. L. Via Endowed Fund for Excellence within the Foundation.
The fund will address needs such as student scholarships, faculty support and development, and technology to support student learning. The fund will be supplemented by another significant disbursement from the estate later this year.
"L. L. Via was a tremendous supporter of the University and a man of uncommon enthusiasm, love and faith," stated Dean Van Galen, Truman's Chief Advancement Officer. "We are most grateful that his support for Truman will live on through this very generous gift."
L. L. Via graduated from Truman in 1948 with a B.S.E. degree in business education. He was a resident of Scottsdale, Arizona. Via was a lifelong educator and was active in establishing the Truman State University Arizona Alumni Chapter. He passed away on April 11, 2000.




---
The 2000-2001 Distinguished Visiting Scholar Series
presents
Dr. Roald Hoffmann
Nobel Prize Winner in Chemistry
His return visit is March 20-23.
---
Congratulations Truman National Qualifiers
Alison Blyth, swimming
Bryna Busch, swimming
Kelli Dudley, swimming
Sara Hatcher, swimming
Liz Hug, swimming
Jess Martin, swimming
Katie May, swimming
Andrea Newton, swimming
Meghan Osborn, swimming
Krista Pray, swimming
Bridget Riley, swimming
Jen Vogt, swimming
Christie Williamsen, swimming


Robby Cooper, swimming
Matt Pray, swimming

Wyatt Pickering, wrestling
Good luck as you advance to the next level!
BACK TO THE TOP
---
Notables
Heather Carmack, sophomore communication major from St. Joseph, Mo., qualified for the prestigious Interstate Oratorical Competition by winning the Missouri State Championship in Oratory, Feb. 17, in St. Louis, Mo. Carmack is one of two delegates from Missouri, including a student from Washington University, St. Louis, eligible to compete in this historic contest.

Jerrold Hirsch, associate professor of history, presented a paper "'The Ben Botkin Bulldozer: 'A Reassessment of A Treasury of American Folklore," at the conference on "American Folklore and the Legacy of Benjamin Botkin," held at the University of Nebraska-Lincoln Feb. 1-3
---
Notes
The University of Missouri-Columbia is sponsoring a series of presentations by the Missouri Playwright Workshop. As part of the series, Betty McLane-Iles, Truman professor of French, will present a reading/ performance of "The Last Duchess," an historical drama she wrote and published. Her performance will be held from 7-9 p.m., Feb. 27, in the Stotler Lounge (second floor of Memorial Student Union). The performance will be given in English and the public is invited.

The University Wellness Program, will be offering the last February screening of blood pressure, cholesterol, glucose, prostate and thyroid screening for faculty, staff and spouses from 7:30-9:30 a.m., Feb. 28, in Pershing 302. For more information, contact the Student Health Center at 785.4182.

Faculty Development Lunch Series presents "Campus Wide Substance Abuse Report and University Response," from 12:30-1:25 p.m., Feb. 28, in the Spanish Room.

Submission materials are now available at the division offices for the Undergraduate Research Conference. Abstracts and related materials are due by Feb. 28 and must be submitted by hard copy and electronically. For more information, contact your division office or Conference director James Padfield at 785.4406.

Please note the following correction of dates. The Department of Public Safety will be providing a shuttle service to the LaPlata train station at 9 a.m., March 3; May 8 and 9. Students should meet and board at the circle drive in the McClain parking lot. (Students who reside in the residence halls must notify their hall directors immediately if they wish to remain in the hall on March 2.) A return shuttle will be provided at the LaPlata station at 8:30 p.m., March 11. The cost of the the shuttle service is $5, and reservations should be made two weeks in advance with Dean Baker at 785.7684. This service is limited to a first come first serve basis.

Magruder Hall Observatory public viewing dates are as follows: (weather permitting) 8-9 p.m., March 12, March 26, April 9 and April 23. Access to the observatory roof is located outside Magruder Hall 274.

Beta Alpha Psi and the The Accounting Club will be offering volunteer income tax assistance free of charge from 8 a.m. until 4 p.m., March 17, March 31 and April 7, in Violette Hall 1010. For more information, contact Carrie Phillips at 627.1170.

Applications are now available for the 21st Century Leadership Academy. The Academy is designed to teach women leadership skills, allow them to meet key public policy people in government and learn more about public policy. An information session will be held at 3:30 p.m., March 21, in the SUB Spanish Room. Reservations may be made at 785.4106. Truman will sponsor four students at the training program, May 20-25, at the University of Missouri?St. Louis. For more information, contact Sherry Cass at 785.4106.

The Leadership Awards nomination forms are due to the CAOC, SUB lower level by 5 p.m., March 21. Additional nomination forms are available in the COAC. The 2001 Leadership Recognition Program will be held April 25. For more information, call 785.4222.

The Truman Horseman's Association presents the Sixth Annual Circus Equus, March 24-25, at the University Farm. This will be a celebration of the horse, featuring returning clinician, Scott Plowman. It will also include a draft horse pull, stallion parade and more. General admission is $2, 4H members are $1 and Truman students are $1 with an ID.

The Truman athletic department will be hosting the Truman Open Track and Field Meet beginning at 10:30 a.m., March 31, in Stokes Stadium. Students, faculty and staff interested in helping with the administration of the meet should contact Ed Schneider at 785.4342 or Michelle Baier at 785.6039.

The Department of Public Safety is reminding faculty, staff and students to be cautious of a financial scam involving advance fee fraud from Nigerian nationals and a ploy to obtain U.S. passports. Please be aware of e-mails, mailings or faxes urging your participation in transferring funds from foreign government agencies and oil industry companies for personal profit.






There will be no publication of the Truman Today on March 6. The next issue will be on March 13.


---
On Campus

---

27 Tuesday

1 p.m - Softball vs. Quincy University (Ill.)
7 p.m. - Betty McLane Iles presentation at UMC; see Notes

28 Wednesday

7:30-9:30 a.m. - Faculty Health Screenings, Pershing 302; see Notes
12:30-1:30 - Faculty Development Series, Spanish Room; see Notes
1 Thursday


2 Friday

6 p.m - Residence halls close for spring break

3 Saturday

9 a.m. - DPS Shuttle Service, Circle Drive; see Notes

4 Sunday

5 - 11 SPRING BREAK
BACK TO THE TOP
---
Back to "News & Events"
[ HOME · DIRECTORIES · NEWS & EVENTS · SEARCH ]
Direct questions and comments to lgordon@truman.edu.
Copyright © 1996-2003 by Truman State University, Kirksville, Missouri. All Rights Reserved.
URL http://trumantoday.truman.edu