Aprl 10, 2001 - Vol. 5 No. 30
Dean of Student Affairs Candidate Forum
Psychology Students Present Papers
Truman Musical Groups to Perform for Lyceum
The Kohlenberg Lyceum Series will finish the season with the Truman Showcase to be held at 7:30 p.m., April 18, in Baldwin Auditorium. The Showcase is composed of three of the premier musical groups on campus, Cantoria, the Wind Symphony and the Symphony Orchestra. This event will feature sixty vocalists, more than one hundred instrumentalists and three directors.
Cantoria is directed by Paul Crabb, professor of music. This ensemble of sixty members is selected by audition each fall from the general student body. With an emphasis on a cappella, Cantoria's selection of music includes works from the 16th century to the present. This choir has a tradition of excellence and has received many honors, including invitations to perform for the Missouri Music Educators' Association, American Choral Directors' Association and National Music Educators' conference and regional conventions.
Crabb, director of choral studies, received the 1997 "Educator of the Year" award at Truman State University. The following year, he was honored as "Professor of the Year" by the Carnegie Foundation for the Advancement of Teaching.
The Wind Symphony is directed by Dan L. Peterson, professor of music. This ensemble is comprised of 55 select woodwind, brass and percussion players. Annually touring throughout the Midwest, the Wind Symphony performances have received recognition from the National Music Educators' Association and the National College Band Directors' Association. The group has also appeared several times at the Missouri Music Educators' Association conference and the Iowa Bandmasters' convention.
Peterson, director of university bands, has been the conductor of the Wind Symphony for more than 20 years. He has served as a guest conductor and clinician for honor bands and festivals around the Midwest and has coauthored the book Championship Drill Design. He is a consultant and clinician for the Pyware Charting Aid system and is a national band and orchestra clinician for Yamaha Corporation of America.
The Symphony Orchestra is directed by Sam J. McClure, assistant professor of music, and is an ensemble of 80 instrumentalists selected from the general student body. Each fall the Orchestra tours the region, and throughout the year accompanies Truman choral ensembles, soloists at the Gold Medal Concert and musical and opera productions.
McClure, director of orchestras, has collaborated with several nationally recognized musicians including Ruben Gonzalez, Oliver Steiner and Paul Statsky. He has conducted subscription concerts with the Beloit-Janesville Symphony Orchestra in Wis. McClure directs an after-school strings program for elementary students in Kirksville. He also co-organizes and conducts the city's annual "Sing-Along Messiah," a charity event every December.
Tickets for the Truman Showcase will be available April 11. Students may pick them up in the SAB office. Faculty and staff may pick them up in the CAOC. For further information, call 785.4016.
---
Have a great spring vacation!
No classes will be held April 16.
Classes will resume 7:30 a.m., April 17.
Spring Vacation Schedule

~~~

Student Recreation Center

6:30 a.m.-7 p.m.
April 13

Closed
April 14 - 15

5 - 11 p.m.

April 16

Library

Closed
April 14 - 15

1 p.m.-2 a.m.

April 16

SUB

7 a.m.-5 p.m.
April 13

Closed
April 14 - 16



---
Asian Culture To Be Celebrated at Truman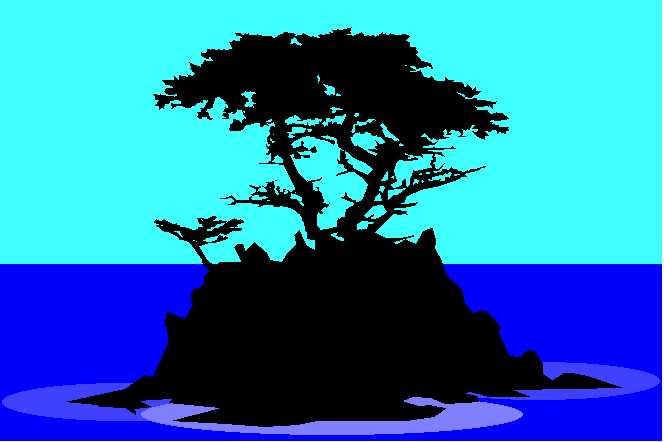 In honor of the ancient teachings, culture and history of the people of Asia the Multicultural Affairs Center is sponsoring Asian History Week, April 17 - 20.
Beginning the celebration are a couple of Tai Chi events with Charles Pearce from Indiana University-Bloomington. There will be a workshop from 1 to 3 p.m., April 17, in the Governors' Room, and a class and lecture from 7:30 to 9 p.m., in the dance studio, Student Rec Center.
Pearce, an instructor of T'ai Chi Ch'uan, is also a senior student of internationally recognized Taijiquan Grandmaster William C. C. Chen. Pearce has achieved the highest level of certification and has over fifteen years of teaching experience.
The kinesiology department of IU-Bloomington has offered T'ai Chi Ch'uan courses for credit since 1992, and it was the first T'ai Chi Ch'uan course offered by any Big Ten school. It remains the oldest, largest and most comprehensive academic T'ai Chi program in the U. S.
In each of the five different courses offered, Pearce incorporates Chen's focus on the moving meditation of body mechanics. Pearce also emphasizes concentration and attentional skills, as well as the development of effective movement for all sports and practical self-defense skills.
T'ai Chi Ch'uan is one of the most popular forms of exercise in China today, and incorporates a basic understanding and appreciation for the physical and philosophical aspects of the Chinese martial arts.
The information above was provided by the Indiana University website.
Continuing the week-long celebration is the Asian Cultural Lunch, at 11:30 a.m., April 19, in the Multicultural Affairs Center, Adair Building. "Raise the Red Lantern," a movie depicting the life and culture of Chinese marriages at the turn of the century, will be shown at 7 p.m., April 20, in Violette Hall 1212.
For more information about Asian History Week, contact the Multicultural Affairs Center at 785.4142.
---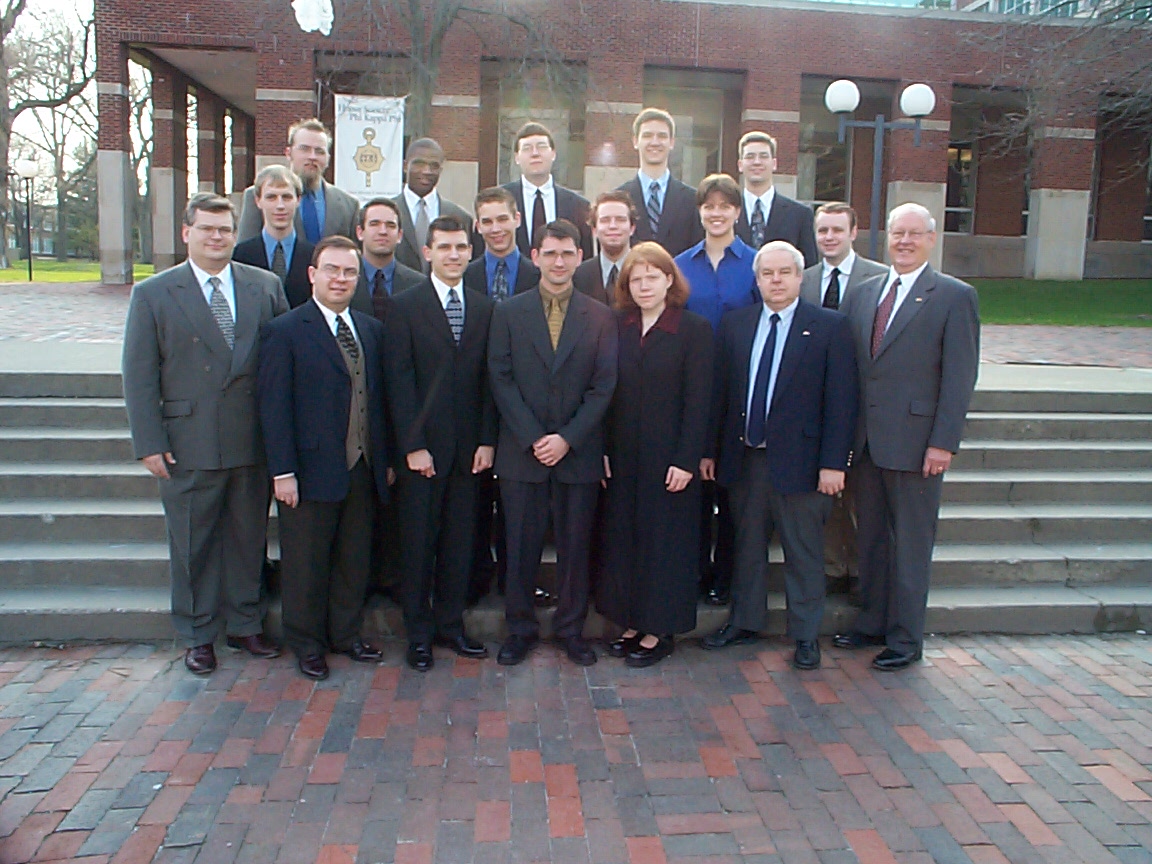 (For the forensics team web page click on photo)
The Debate Team placed third at the national competition, in Denver, Colo.(front row, from left to right) Todd Holm, assistant director; Kevin Minch, director; Michael Denham, Robert B. Layne II, Lyndsey Schroeder, Heinz Weohlk, Language & Literature Division Head; Jack Magruder, President, (second row, l-r) Shane Mecham, Ian Smith, Ian Samuel, Tyler Unsell, Carolyn Lumsden, Ryan Kennedy (back row, l-r) Kristopher Stroup, Henry Harmon, Brian Amsden, Derek Lumsden, Jacob Stutzman.




---
Mark Your Calendars!!

The Kohlenberg Lyceum Series
~~~~

presents the

Truman Showcase

7:30 p.m.
April 18
Baldwin Auditorium

Tickets will be available for students in the SAB office and for faculty in the CAOC, beginning April 11.

For more information, call 785.4016

---
Faculty and staff are welcome to attend the forum for
the Dean of Student Affairs candidate
Lou Ann Gilchrist
professor of counseling and interim Dean of Student Affairs
1:30-2:30 p.m.
April 11
Violette 1000
An open student forum will follow at 2:45 p.m.
For more information, call 785.4105.
---
Students Present at Psychophysiology Meeting
The Truman applied psychophysiology research team presented two oral papers and two posters at the 32nd annual meeting of the Association for Applied Psychophysiology and Biofeedback in Raleigh-Durham. Truman was one of the only undergraduate institutions in the nation to participate in this graduate-level conference. Featured papers represented the top ten percent of submitted work.
Elizabeth Malone, senior psychology major from Roswell, Ga., presented "Magnitude Statistics Can Qualify the Results of Inferential Tests." Tina Sippely, junior psychology major from Louisiana, Mo., and Agnes Jos, senior psychology major from St. Louis, Mo., presented "Description of the Revised Truman Breathing Assessment Protocol."
Logan Banks, junior biology major form Irondale, Mo.; Cindy Boyd, junior psychology major from Fulton, Mo.; Marcie Brugnara, senior psychology major from St. Louis, Mo., Christina Callahan, senior psychology from Maryville, Ill.; Erin DeSutter, senior psychology major form Bettendorf, Iowa; Fred Franken, junior psychology major from High Ridge, Mo.; Stephanie Granda, senior psychology major from St. Louis, Mo.; Adam Lipps, junior psychology major from Indepen-dence, Mo.; Chad Peters, junior psychology major from Hamilton, Ill.; Blake Schneider, junior psychology major from Belleville, Ill.; and Stephanie Steinman, junior psychology major from Hamilton, Ill., fielded questions about the posters, "Is Prayer Relaxing?" and "Description of the Revised Truman Breathing Assessment Protocol." Banks, Callahan, Lipps, and Malone each won $400 travel scholarships.
Faculty supervisor Fred Shaffer, professor of psychology, and Franken offered a short course on "A Basic Review of Neurons." Shaffer was appointed to the AAPB Program and Research Committee for 2001-02.




---
Servathon 2001

Help Fight Hunger
April 10 - 12
Help fight hunger by donating a non-perishable food item to one of the dining halls or Mainstreet Market
All donations will be given to local organizations.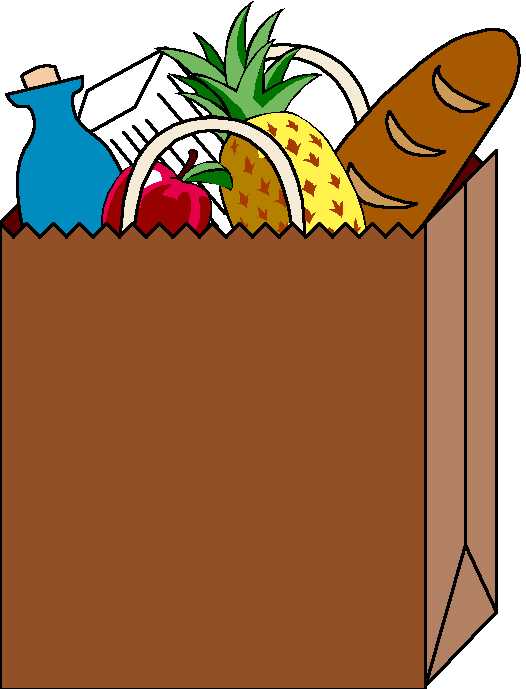 For more information, contact Sodexho Services at 785.4197.
---
The American Business Women's Association Chapter Scholarship
Students must be citizens of the U. S., residents of Saline County, Mo, have sophomore status and a 3.0 GPA.
Deadline for applications is April 30.
~~~
The Stephen Bufton Memorial Educational Fund
Students must be citizens of the U. S. and have a 2.5 GPA. Both grants and interest-free loans are available.
Deadline for applications is April 30.
For more information call 785.4130.
---

***Reminder***
Scholarship Renewal Forms for the 2001-2002 school year are due no later than May 1, to the Financial Aid Office, McClain 103.
---
April 19-20
"Meet the Candidates"

7 p.m.
April 12
Mainstreet Market

Presidential and Vice Presidential Debates

7 p.m.
April 17

Mainstreet Market
2001-2002 Elections

9:30 a.m. - 4:30 p.m.
April 19 - 20
SUB lower level
Student ID required.
---
Notables
Truman faculty members participated as readers for the Midwestern Association of Graduate Schools' annual Distinguished Master's Thesis competition. Readers for the 2000 award were Ray Barrow, professor of sociology; Adam Davis, associate professor of English, Mark Hanley, associate professor of history; Jerrold Hirsch, associate professor of history; Jesús Ilundåin-Agurruza, assistant professor of philosophy and religion; John Ishiyama, associate professor of political science; Keesoo Lee, assistant professor of biology; Michael Lockhart, associate professor of microbiology; Daniel Mandell, assistant professor of history; Brenda Moore, instructor in biology; Terry Palmer, associate professor of psychology; Fontaine Piper, director of health and exercise science; Adrien Presley, assistant professor of business administration; Jane Sung, professor of economics and Richard Weerts, professor of music. Readers were nominated by graduate program directors and division heads, based on their special expertise in the thesis and ability to spend time on the project.

Terrance G. Gabel, assistant professor of business administration, presented five research papers at the 2001 meeting of the Pacific Sociology Association in San Francisco, Calif. His papers included "Loving the Alien/The INS and I: An Ethnographic, Introspective Account of the Consumption of the Services of the U.S. Immigration and Naturalization Service" and "The Extreme Ups and Downs of Teaching Abroad in a Lesser Affluent Nation." Coauthoring with Gable was Gregory W. Boller, University of Memphis, on "Better Understanding U. S. - Mexico Immigration From a Marketing and Consumption Perspective: The Marketing-Centered Role of the Mexican Politician in the Age of Modern Globalization," "Privatization and the Globalization of Nationalism in Mexico" and "Qualitatively Understanding the Cultural Significance and the Globalization of the Tortilla in Mexico."

Randall Smith associate professor of music, performed works by two fellow Truman professors at the Region VI annual conference of the Society of Composers. "Two for One" was composed by Robert Martin, professor of education, and "Romanza and Galop," was composed by Waren Gooch, associate professor of music. Gooch also participated in the annual meeting of the Music Teachers' National Association in Washington, D. C.

Shirley McKamie, incorrectly identified last week as a graduate music student, has completed her master's degree in music. She is currently a member of Truman's adjunct faculty.
---
Notes
The on-campus Student Employment Fair will be held from 12-4 p.m., April 11, in the SUB Activities Room. For more information contact the University Career Center, at 785.4353.

The Faculty Development Lunch Series, will be from 12:30-1:25 p.m., April 11, in the Governors' Room. Both Janet Gooch, assistant professor of communication disorders and clinical supervisor, and Melissa Passe, clinic coordinator, will speak about "Everything You Wanted to Know About the Speech and Hearing Clinic."

A physics colloquium will be held at 4:35 p.m., April 11, in Barnett 252. Jennifer Snyder, from the department of physics at the University of Missouri-Kansas City, will give a lecture entitled "You Mean it Really Works Like That?" the Connections That Students Sometimes Miss in Learning Physics Experimental Atmospheric Science.

An information session for the Sacred Sites in Greece study abroad course will be held from 7-8 p.m., April 12, in Violette 1332 and 5:30-6:30 p.m., April 18, in Baldwin 350B. Organizers will show slides, and discuss the course itinerary, requirements, and price. Program applications and cultural loan applications will be available.
The Fine Arts Division presents "Somewhere In Between," at 8 p.m., April 17 - 21, in Baldwin Little Theatre. For more information contact Ron Rybkowski, at 785.4512.

The Missouri Arts Council and Kirksville Arts Association will host "A Taste of Opera," beginning at 7 p.m., April 20, at the Round Barn (three miles east of Kirksville on Route P). This event will feature Truman vocal students and is directed by Tom Hueber, associate professor of music. Tickets may be purchased in advance for $8 at the Washington Street Java Co., Wooden Nickel Restaurant and Edna Campbell Book Store. Tickets will cost $10 at the door.

The Division of Business and Accountancy will sponsor a recognition dinner at 6:30 p.m., April 21, in the Georgian Room. The dinner will honor outstanding students from the Division and President Magruder will be inducted into Beta Gamma Sigma, a business honor society. Highlighting the event will be keynote speaker Mindy McCubbin, alumna, who is currently working for Boeing.

Ryle Hall Senate will host Clips for Chemo, from 12-7 p.m., April 22, in the Ryle Main Lounge. Clips for Chemo is raising money for Locks of Love, an organization that makes wigs for children in chemotherapy. Professional hairdressers will donate their time to give haircuts for $5. Haircuts that are ten inches or longer may be donated to Locks of Love to be made into wigs. Those who donate their hair will get their haircuts for free. For more details call 785.5828.

The University Career Center will host a panel entitled "Survival of the Real World," from 4-5:30 p.m., April 24, in Violette 1010. The panel will discuss office politics, financial management, professionalism, benefits, professional growth and development and balancing personal and professional obligations. For more information call 785.4353.

Garden plots will be available at the University Farm for faculty, staff and students. The standard plot is 300 sq. ft. in both the organic and non-organic gardening sections. Primary tillage and water at the site is provided. To reserve a plot, contact Bill Kuntz at 785.7477 or David Lesczynski at 785.4411.

RCP German lunch table will meet in the Centennial Hall cafeteria from 12 - 1 p.m., each Friday in the private dining room. All German speakers are welcome.





---
On Campus

---

10 Tuesday
Servathon 2001, cafeterias and Mainstreet; see p. 3
6:30 p.m - Service recognition Banquet, SUB

11 Wednesday
Servathon 2001, cafeterias and Mainstreet; see p. 3
12 - 4 p.m. - On-campus Student Employment Fair, Activities Room; see Notes
12:30 - 1:25 p.m. - Faculty Development Lunch Series, SUB; see Notes
1:30 - 2:30 p.m. - University forum for Dean of Student Affairs, VH 1000; see Notes
4:35 p.m. - Physics collo-quium, BT 252; see Notes.

12 Thursday
Servathon 2001, cafeterias and Mainstreet; see p. 3
3:30 p.m. - Women's tennis vs. Lincoln University
5:30 p.m. - Sacred Sites meeting, VH 1332; see Notes

13 Friday
3 p.m. - Baseball vs. Central Missouri State University

14 Saturday
1 p.m. - Baseball vs. Central Missouri State University

16 Monday
No Classes
3 p.m. - Baseball vs. Quincy University (Ill.)
BACK TO THE TOP
---
Back to "News & Events"
[ HOME · DIRECTORIES · NEWS & EVENTS · SEARCH ]
Direct questions and comments to lgordon@truman.edu.
Copyright © 1996-2003 by Truman State University, Kirksville, Missouri. All Rights Reserved.
URL http://trumantoday.truman.edu