April 24, 2001 - Vol. 5 No. 32
Student to Receive General Honors Medals
Heckman Awarded $7,000 Scholarship
Aviation Safety-Education Seminar

Summer Construction Project to Give Mall Area a New Look
Construction on the Mall area around McClain Hall, Baldwin Hall and Pickler Memorial Library will begin this summer to give the brick walkway and steps a facelift.
"We have not done any major work to the Mall area since it was built in 1974," said Doug Winicker, campus planner. "The layout of the area is being revised to better accommodate traffic patterns to the Rec Center as well as for future renovations to the McClain and Baldwin buildings."
Several changes will be made to the Mall, including the removal of the circle drive and the large planter area adjacent to McClain. A new walkway will be established from the northwest corner of Pickler Library to the Rec Center.
The plans call for the pedestrian crossing at Franklin to be revised to reduce conflicts with the driveway into the McClain Hall parking lot.
In addition, extensive drainage work will be done in the area and a majority of the bricks will be taken up so that the Mall area can be re-leveled. In the new design, sloping walkways will replace the current configuration of terrace steps.
The pole lights around the Mall and parking area will be replaced with new, more energy-efficient lighting. Light levels will be increased throughout the site as well.
Although construction will begin as soon as possible following the completion of the spring semester, Winicker does not expect it to be completely finished for the start of the the fall 2001 term.
---
Gilchrist Named Student Affairs Dean
Dr. Lou Ann Gilchrist has been named Truman's Dean of Student Affairs, effective July 1. During the past year she has served as the Interim Dean of Student Affairs and prior to that served as director of Counseling Services since 1993.
"I am delighted that Lou Ann has accepted this position, and I know she looks forward to creating and implementing an agenda for Student Affairs that will help us achieve our goals as an institution," President Jack Magruder said.
Gilchrist joined the Truman faculty in 1984 in the counselor preparation program and worked in that capacity until she became director of Counseling Services.
Gilchrist received her bachelor's degree from Brigham Young University in Provo, Utah, with a major in psychology and a minor in child development and family relationships. She earned her master's in counseling and her educational doctorate from Idaho State University in Pocatello.
While at Truman she served as co-chair of the Task Force on Diversity and the Sexual Harassment Education Committee. Gilchrist also served as chairperson for the last two visiting review teams for the Council for Accreditation of Counseling and Related Educational Programs.
She is a member of the American College Personnel Association, Association of Counselor Educators and Supervisors, American Mental Health Counselors Association and the Missouri Counseling Association.
Gilchrist is also a member of Phi Kappa Phi, has been listed in Who's Who for Human Service Professionals, has been active with the Boy Scouts of America, and serves as a board member for Transitional Care Center, Inc., in Kirksville.



---
You are cordially invited to attend the
Truman Birthday and End of the Academic Year Celebration Picnic

11:30 a.m. - 1 p.m.
May 11
Truman Mall
Rain site is the Georgian Room.
Cost is $3 per person.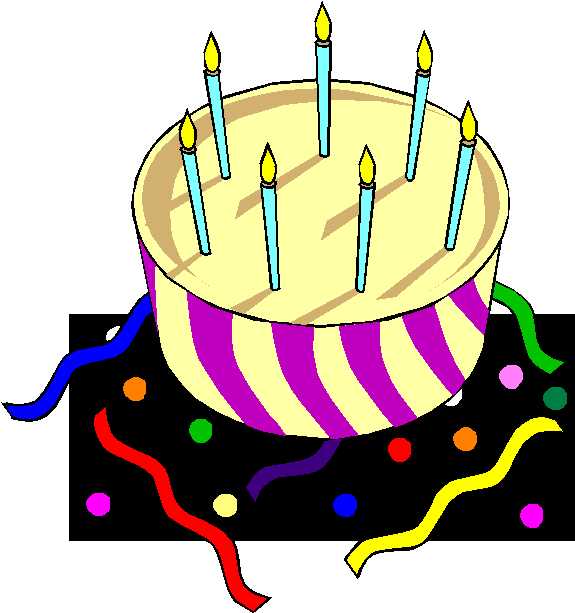 RSVP no later than 12 p.m., May 10, to lbradley@truman.edu.

For more information, call 785.4016.
---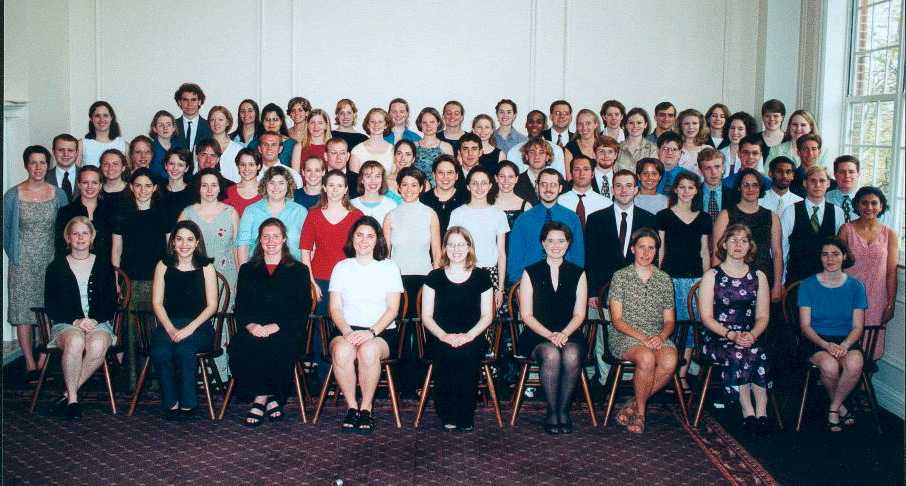 Pictured above are the more than 80 students who were initiated into Truman's chapter of Phi Beta Kappa on April 22.
They represent the first student members of the honor society on this campus.
---
Genetics Specialist Will Speak at Truman
The Kirksville chapter of Sigma Xi, a scientific research society, will host Dr. Paul Billings on April 26.
Billings will present two lectures discussing topics related to genetics. "Biotech and Public Policy," will be held from 12-1 p.m., in the Mehegan Classroom, on the KCOM campus. "The Promise and Pitfalls of the Genetics Revolution," will be held from 8:30-9:30 p.m., in the SUB Alumni Room. At this lecture, Billings will review the development of treatments and further research on human ailments in the genetic age.
Billings is the deputy network director and chief medical officer of the Heart of Texas Veteran's Health Care System. He also serves as the medical consultant and member of the board of directors for the International Cord Blood Foundation.
After receiving his master's degree and doctorate in immunology from Harvard University, Billings completed his clinical training in internal medicine and medical genetics at the University of Washington-Seattle.
He is the author of DNA on Trial: Genetic Identification and Criminal Justice.
---
Foundation Scholarships Available
~~~~

Agnes Blackwood Scholarship
Student must be a U.S. citizen and Missouri resident, pre-elementary education major,
rank in the upper half of his/her high school class and have a 3.5 GPA.
One $500 scholarship is available.
Bonnie (Neuner) and Kevin Kuebler Annual Scholarship
$1000 is available to a junior or senior student who is a social science major,
provides campus leadership, has a 3.0 GPA and demonstrates financial need.
Colonel Robert L. McKinney Memorial Scholarship
Students must have sophomore status or higher,
have a 2.5 GPA and have been born and raised in Missouri.
Two $850 scholarships available.


Applications must be completed online at www2.truman.edu/foundationscholarships/.
For more information, call 785.4688.
---
Heckman Awarded $7,000 Scholarship
Abby Heckman, senior psychology major from Jefferson City, Mo., was recently awarded a Phi Kappa Phi Graduate Fellowship for the 2001-02 term. She will receive a stipend of $7,000 for her pursuit of a graduate program in her chosen field.
Heckman is planning to pursue a degree in psychology at Georgia Tech. She wants to become a professor at a research institution and focus on the development of older adults.







---
Aviation Safety-Education Seminar

7 - 9 p.m., April 27
Barnett 252
featuring
The Saga of Beech N800SC
and
Problems of Operating Into Large Airports
Fulfills one of the requirements of the Pilot Proficiency Program.
For more information, contact Mark Thompson, at 665.1880.

---
Notables
Karon Speckman, assistant professor of communication, presented a paper entitled, "Who Did a Better Job Informing Youth Voters in the 2000 Election -- TV Network News or Online News?" at the Western Social Science Association conference. Speckman also presented on a panel that discussed "The Media and the 2000 Elections."

Truman French students and faculty presented Molière's play, "L'Avare," at the University of Missouri-Columbia. Participants in the project included the following: James Crowl, freshman computer science major from Austin, Tx.; Michelle Meyer, freshman political science major from Park City, Ill.; Jenny Lonigro, senior French major from Fenton, Mo.; Sarah Carle, senior French major from Blue Springs, Mo.; Matt Reeg, sophomore English major from Wildwood, Mo.; Renée Becker, junior English major from Ladonnia, Mo.; Shureka Cannon, freshman French major from Aurora, Ill.; Shannon Smith, junior French major from Lee's Summit, Mo.; Kim Zamastil, freshman English major from Rochelle, Ill. ; Kamiah Walker, freshman English major from Burlington, Iowa; Rachel Beckett, senior French major from Carthage, Mo.; Sofia Taboada, senior biology major from Overland Park, Kan.; Jonathan Luken, sophomore Russian major from Rockford, Ill; Yves Wittmann, Jean-Michel Journet and Patrick Lobert, director of the play and associate professor of French.

Janice Grow-Maienza, professor of education, co-authored the article "Mathematics Instruction in Korean Primary Schools: Structures, Processes, and a Linguistic Analysis of Questioning," which will be published in the June 2001 issue of the APA's Journal of Educational Psychology. The article is a report of the study done while Grow-Maienza was on sabbatical and an exchange professor at the Pusan National University in Korea.

Ramesh Rao, associate professor of communication, will have his article "Pursuing the Gita: From Gandhi to Doniger," published by the spring 2001 issue of the Journal of Vaishnava Studies, and it will also appear in the book entitled, Violence in the Bhagavad Gita, to be released this summer. Rao's essay, "So How Do You Say it in Indian?" is included in the April 18, 2001, anthology, Sulekha Select: The Indian Experience In a Connected World. Rao's two-volume book will be published this summer by Har-Anand Publications, New Delhi, India. The volumes are titled Secular 'Gods' Blame Hindu 'Demons': The Sangh Parivar Through the Mirror of Distortion and Coalition Conundrum: The BJP's Trials, Tribulations and Triumphs.

Glenn Wehner, professor of agriculture, has been appointed co-chair of the International Relations committee of the American Gelbvieh Association. This committee will be the sponsoring group for the February 2002 World Gelbvieh Conference.

Antonio Scuderi, assistant professor of Italian, co-authored an essay, "The Poetics of Dario Fo," that was published in Italia & Italy, the journal of the Italian Cultural Institute for Scotland and Northern Ireland.

Seven members of Phi Beta Lambda, the national business fraternity, placed in the top five of their categories at the Missouri state competition in Jefferson City. The competitions included accounting, business communications, quantitative analysis, website design, economics, finance and marketing. Steve Schnurbush, sophomore business administration major from Perryville, Mo., placed first and Jennifer Brand, senior communication major from Glencoe, Mo., placed second in their events. Both will be attending the national competition, in Orlando, Fla.
Jonelda Hays, freshman justice systems major from Kirksville, Mo., and Angela Ingraham, senior biology major from Aurora, Ill., have been selected as the 2001 recipients of the MaGee-Korslund Phi Kappa Phi Scholarship.

"Image," an original musical composition by Warren Gooch, associate professor of music, was performed by David Bohn at the Annual Conference of the Wisconsin Alliance for Composers. "Image," was also a featured composition in a lecture entitled "Composing for Organ," presented by Bohn.

Beth Luebbering, junior agricultural science major from St. Thomas, Mo., has been named to the Verizon Academic All-America Women's Fall/Winter At-Large Third Team, as selected by CoSIDA. Luebbering, who carries a 3.96 GPA, placed 11th at the 2000 Mid-America Intercollegiate Athletics Association cross country championships last fall, helping the Bulldogs to their first women's conference title in the sport.

Jason Traeder, sophomore from Quincy, Ill. was the top finisher in the MIAA Division II District V Golf Tournament.

Conrad Woolsey, freshman from Excelsior Springs, Mo., made a Truman shot put record of 58 feet, 0.5 inches at the Division II District V Central tournament.

Megan Williams, junior from Columbia, Mo., made a new Truman 100-meter hurdles record of 14.18 seconds at the ESU Division II challenge.
---
Notes
The University Career Center will host a panel entitled "Survival in the Real World," from 4-5:30 p.m., April 24, in Violette 1010. The panel will discuss office politics, financial management, professionalism, benefits, professional growth and development and balancing personal and professional obligations. For more information call 785.4353.

The Fine Arts Awards ceremony will be held at 4:30 p.m., April 24, in the SUB Georgian Room. Anthony Cooperwood, alumnus, will be the guest performer.

The Faculty Development Lunch Series will be held from 12:30 p.m.-1:25 p.m., April 25, in the Spanish Room. Laura Tamakoshi, associate professor of anthropology, will lead a discussion on "Phi Beta Kappa 'Going Public to Save the Liberal Arts'."

Truman's Campus Activities & Organization Center cordially invites you to attend the Leadership Recognition Program at 7 p.m., April 25, in the Georgian Room. Guest speaker is William D. Smedick, Director of Student Involvement and Leadership programs, Johns Hopkins University.

The Women's Resource Center will host their second annual Spa Night at 7:30 p.m., April 25, in the SUB Activities Room. Facials, professional massages, fruit smoothies, a variety of stress relieving activities and workshops will be provided for free. For more information call 627.9333.

University Swingers will host a swing night at Toon's from 9-11 p .m., April 25. General admission costs $2 per person; paid members of Swingers get in free. For more information contact Erin at 627.5826.

The Women's Resource Center will provide refreshments and self-esteem building activities from 9 a.m. until 4 p.m., April 26, at the Center, for women and girls celebrating "Take Our Daughters to Work Day." For more information, contact Olivia or Leslee, at 627.9333.
Truman State flag corps will be selling carnations from 10 a.m. until 2 p.m., April 26 and 27, in the SUB. For more information, call Becki at 785.4761.

The RCP French lunch table will meet in the Missouri Hall cafeteria from 11:30-1:15 p.m., April 26. All French speakers are welcome. Those desiring meal vouchers should call 785.4510.

The Center for International Education Abroad will host an informational meeting from 5-6:30 p.m., April 26, in the SUB Alumni Room. All students who will be studying abroad during the summer or fall 2001 semesters should plan to attend.

A memorial service will be held to honor Truman sophomore Summer Stoll at 8:30 p.m., April 26, in the Mall area.

The University Career Center will host a student focus group at 3 p.m., April 27, at the Center. Refreshments will be provided. RSVP to 785.4353 or careers@truman.edu.

All members of the Truman community are invited to attend the retirement reception for Dr. Robert Libby, professor of chemistry, from 2:30-4 p.m., April 27, in the SUB Alumni Room.

"Nerd Girls, Hip-Hop Boys, and the California Vowel Shift," a lecture by Mary Bucholtz, assistant professor of linguistics and discourse studies at Texas A&M University, will be held from 3:30-4:20 p.m., April 27, in the SUB Conference Room. For more information, contact Bridget Thomas at bridgett@truman.edu.

Career Expo student committee applications are due at 5 p.m., April 27. Four representatives are needed from each undergraduate division. Monthly meetings and committee work will be required. For more information contact Lesa Kerlin at 785.4353.

The Truman Society of Dance Arts will host a spring performance at 6:30 p.m., April 27, in the DownUnder.

Ekklesia is co-hosting a special weekend seminar titled "Heart of a Servant." Events will begin at 3 p.m., April 28, at the Kirksville Church of Christ. For more information call 627.4003.

The Sign Amnesty Program is an opportunity for students to return any street signs they have in their possession without risk of prosecution. Beginning April 29 and until May 12, signs may be dropped off at the following locations: Dobson Hall desk, Ryle Hall desk, Centennial Hall desk, Missouri Hall desk, Fair Apartments desk, Campbell Apartments desk, Nason/
Brewer/Blanton Hall desk and a box in the parking lot east of the Public Safety Building.

The Division of Fine Arts presents Cantoria, at 3 p.m., April 29, at the First Christian Church, 100 N. High Street. Paul Crabb, April Statzer, Blair Buffington and Rachel AuBuchon are the conductor, assistant conductors and rehearsal accompanist respectively.

Readers of the Round Table will hold an informational meeting and appreciation pizza party at 7 p.m., April 30, in the Spanish Room. To RSVP or for more information, contact Heather Fester, at 665.0305.

TrueMen will hold a concert at 7:30 p.m., May 1, in Baldwin Auditorium. Admission is free.

The Department of Public Safety will be providing a shuttle service to the LaPlata train station at 9 a.m., May 8 and 9. Students should meet and board at the circle drive in the McClain parking lot. The cost of the the shuttle service is $5, and reservations should be made two weeks in advance with Dean Baker at 785.7684. This service is limited to a first come first serve basis.

Organizers of a Truman Photo Contest are seeking entries of student life snapshots, including activities, sporting events, dorm life and campus sites, for use in an upcoming campus publication. Photos should be submitted to McClain Hall 102 prior to June 1. Winners will be awarded gift certificates to area restaurants. For more information call 785.4007.
---
On Campus

---

24 Tuesday
3 p.m. - Baseball vs. University of Missouri-Rolla
4 p.m. - "Survival in the Real World," Career Ctr.; see Notes
4:30 p.m. - Fine Arts Awards,
Georgian Room; see Notes

25 Wednesday
12:35 p.m. - Faculty Development Lunch, Spanish Room; see Notes
11 a.m. - SAB White Elephant Extravaganza, Mall area
3 p.m. - Softball vs. University of Missouri-Rolla
7:00 - Leadership Recognition Program, Georgian Rm; see Notes
7:30 p.m. - Spa Night, SUB Activities Room; see Notes
8 p.m. - Concert Band concert, Baldwin Auditorium
9 p.m. - University Swingers' Swing Night, Toon's; see Notes

26 Thursday
9 a.m. - Women's Resource Center activities, Ryle; see Notes
11:30 a.m. - RCP French Lunch Table, Mo. cafeteria; see Notes
5 p.m. - Education Abroad meeting, SUB Alumni Room; see Notes
8 p.m. - Jazz ensemble concert, Baldwin Auditorium
8:30 p.m. - Memorial service for Summer Stoll, Mall area
8:30 p.m. - Genetics speaker, SUB Alumni Room; see p. 2

27 Friday
2:30 p.m. - Retirement reception for Dr. Robert Libby, SUB Alumni Room; see Notes
3 p.m. - Student focus group, Career Center; see Notes
3:30 p.m. - Lecture by Mary Bucholtz, SUB Conference Room; see Notes
6:30 p.m. - Society of Dance Arts spring performance, DownUnder; see Notes
7:30 p.m. - Chamber Choir concert, Faith Lutheran Church

28 Saturday
3 p.m. - Ekklesia seminars, Church of Christ; see Notes
4 p.m. - Franklin Street Singers spring concert, Baldwin Aud.

29 Sunday
3 p.m. - Cantoria concert, First Christian Church
BACK TO THE TOP
---
Back to "News & Events"
[ HOME · DIRECTORIES · NEWS & EVENTS · SEARCH ]
Direct questions and comments to lgordon@truman.edu.
Copyright © 1996-2003 by Truman State University, Kirksville, Missouri. All Rights Reserved.
URL http://trumantoday.truman.edu