September 11, 2001 - Vol. 6 No. 4

Five Former Athletes Inducted into Hall of Fame
Svoboda to Serve as Public Relations Assistant
Hispanic and Athletic Scholarships Available
Iwai Named New Public Relatoins Intern
2001-2002 Who's Who Applications Available
Hispanic Heritage Month Festivities
Career Expo Prescreening Applications
Student Representatives to the Board of Govenors
Kohlenberg Lyceum Series Season to Provide World-Class Cultural Opportunities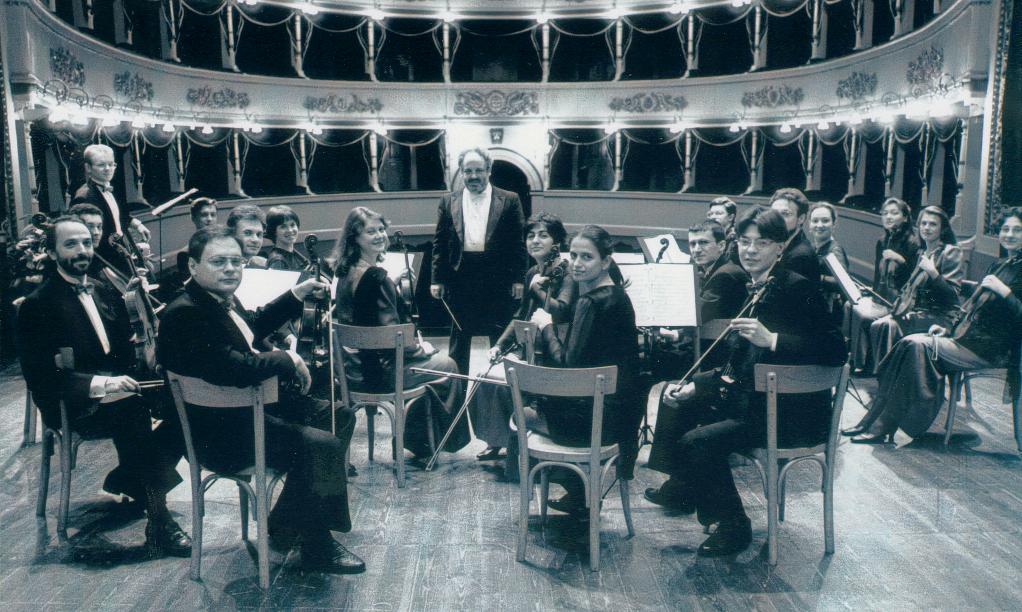 Since the Kohlenberg Lyceum Series began in 1899 as a lecture course, its aim has been to broaden the cultural experience of students, faculty and the community through speakers, music and drama. Over the years the Lyceum has featured a wide variety of excellent programs, such as Preservation Hall Dixieland Band, Vincent Price, St. Petersburg State Ice Ballet, Maya Angelou, Guthrie Theatre, Capt. Jim Lovell, Helen Thomas and the Saint Louis Symphony.
The Kohlenberg Lyceum Series season tries to provide a carefully balanced line up of performers and lecturers to appeal to its wide and diversified audience, and this year is no different. Symphony lovers, dance and theatre enthusiasts, choir fans and football devotees alike will all be pleased with this year's choices ranging from the Alvin Ailey Dancers to NFL Hall of Fame member and now Minnesota Supreme Court Justice, Alan Page. Even better, these outstanding performances are free for students, faculty and staff.
The new season opens with a performance by the Chamber Orchestra Kremlin at 7:30 p.m., Sept. 29. Mark your calendars, tickets will be available one week prior to the performance in the Student Activities Board Office, Student Union Building lower level. Call 785.4016 for more information.



---

2001 - 2002 Schedule


Chamber Orchestra Kremlin
September 29

Folklorico De Mexico
October 27

Alvin Ailey Dancers
November 5

Chanticleer
November 29

Truman Showcase
February 20

Death Of A Salesman
March 4

Alan C. Page
April 6

For more information about the Lyceum Series call 785.4016

---
Osborn to Speak in Linda Hall Library Series
Jeffrey Osborn, associate professor of biology, will present the fourth lecture of the 2001 Linda Hall Lecture Series at 5:30 p.m., Sept. 13, in the Main Reading Room at Linda Hall Library in Kansas City, Mo. His topic will be "Pollen: More Than Something to Sneeze At."
The Linda Hall Library of Science, Engineering and Technology is one of the nation's leading specialty research libraries. It houses numerous major collections and reference materials and an education program that features onsite and online exhibitions, a U.S. Patent and Trademark Depository, a rare science history collection and the annual Linda Hall Lecture Series.
The 2001 Series marks the fifth year for the event and features Truman faculty from several departments. They are the first invited lecturers from a public university.
Osborn earned his bachelor of science degree in biology and master's degree in botany from Southwest Texas State University in San Marcos, Texas. In 1991 he earned his doctorate in plant biology from Ohio State University in Columbus, Ohio.
His general research interests include palynology, paleobotany and functional morphology and evolution of vascular plants.
The Linda Hall Lecture Series is part of several outreach programs that promote an interest in science among the general public. Linda Hall Library is located at 5109 Cherry Street and the lectures are free and open to the public. For more information, visit http://www.lindahall.org.




---
2001 Linda Hall Lecture Series Speakers

Dr. Jeffrey M. Osborn
Sept. 13
"Pollen: More Than Something to Sneeze At"

Dr. Christine Harker
Oct. 18
"The Book: A Millennial Evolution of Form, Function and Technology"

Dr. Chad Mohler
Nov. 15
"The Development of Science: Progressive or Revolutionary?"

---
Five Former Athletes Inducted into Hall of Fame
The 2001 Truman Athletics Hall of Fame inductees have been set and will be formally inducted on the evening of Sept. 15. Former basketball and volleyball standout Felicia (Sutton) Baker, former soccer goalie Stan Dippel, two former running backs from the football team Andre Gillespie and Mike Harris, and cross country and track performer Kerry Knepper will be inducted into the class of 2001.
Tickets for the banquet and football game can be ordered by calling the Truman Athletics Office at 785.4235.
Felicia (Sutton) Baker is the Truman women's basketball team's all-time leading rebounder (1,235) and is second in career points (1,578). She competed for the 'Dogs from 1988-91 and was conference freshman of the year. Baker earned all-MIAA recognition four years on the basketball court, making the first team in 1991. She still holds the volleyball school record for hitting percentage (.274).
Stan Dippel was the first Bulldog men's soccer player to earn first-team all-America status as a sophomore in 1983. Dippel left his name on nearly a dozen school records and still owns those for single-season (161) and career (453) saves. He helped lead the team to its first MIAA title in '83.
Andre Gillespie was a first-team all-America running back for the Bulldog football team in 1985, as well as a first-team all-MIAA honoree. He is seventh all-time at Truman with 2,477 yards gained on the ground from 1982-85. In 1985, he rushed for 1,201 yards.
Mike Harris led the nation in rushing in 1978 with 145.3 yards per game (1,598 yards on 329 carries), earning second-team AP all-America recognition. His total that season is the third-best in school history, and he is ninth among career rushing leaders, despite only competing two seasons as a transfer.
Kerry Knepper is a two-time all-America runner for the Truman women's cross country team. She charted her highest national finish as a junior, coming in fifth at the NCAA meet. Knepper also competed in track making the trip to the NCAA championships all four years.




---
Svoboda to Serve as Public Relations Assistant
Katie Svoboda has joined the Public Relations Office as Communications Coordinator. Svoboda succeeds Linda Gordon who now serves as an instructor in the Language and Literature Department.
Svoboda's primary responsibility will be to oversee the weekly writing, production and distribution of the Truman Today. She will also assist with other office duties.
Originally from Washington, Iowa, Svoboda received her bachelor of art's degree in communication from Truman State University in December 2000.
At Truman, Svoboda worked on the layout/design staff for Detours and the Index. She also was an announcer for KTRM. The past four summers she worked in public relations and graphic design for Eagle One Investments, LLC in Washington, Iowa.
Please email Truman Today submissions to Svoboda at ksvoboda@truman.edu.




---
Hispanic and Athletic Scholarships Available
The Hispanic Scholarship Fund has awards ranging from $1,000 to $3,000. Students must be of Hispanic descent, be a U.S. citizen or legal permanent resident, have a minimum GPA of 2.7, and be attending school full-time for the full academic year. Applications, are available at the Financial Aid Office, McClain Hall 103. or go to www.hsf.net. All applications are due Oct. 15.
Applications are going to be accepted now through Oct. 1 for the Division II Degree-Completion Scholarship Program and may be obtained from the athletic director, Pershing Building 213. The program provides deserving Division II student athletes who have exhausted their collegiate eligibility with financial assistance to complete their undergraduate degrees. Applicants must be within 30 semester hours of undergraduate completion with a minimum 2.0 GPA, and have received athletic related financial aid.



---
Iwai Named New Public Relations Intern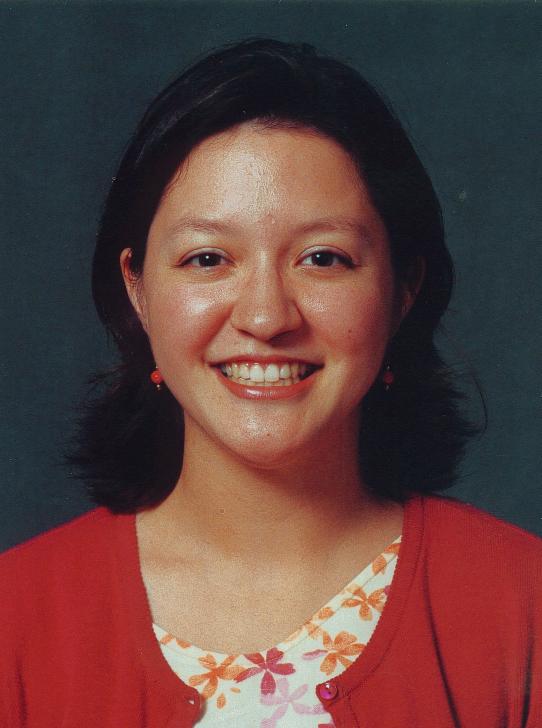 The Public Relations Office has announced Marjorie Iwai, a senior Art History major, as its intern for the fall semester. Iwai, a 1996 graduate of Bellevue West High School, is from Bellevue, Neb. She is the daughter of Vicky and the late Paul Iwai.
As the intern, she will assist in writing, producing and distributing the University newsletter, Truman Today, as well as posting it on the University website. She will also be responsible for writing press releases and performing various office duties.
At Truman, Iwai has been involved with Alpha Sigma Gamma Service Sorority and served as its Vice President, Secretary, and Eating Disorders Awareness Week chairperson. She is President of the Art History Society, and has been a member of Mediators Assisting Disputants. Iwai's internships and career aspirations in art promotion and administration have led her to this present position.
Students interested in applying for the spring 2002 internship should stop by the Public Relations Office, McClain Hall 102, call 785.4016 or email Heidi Templeton at heidi@truman.edu.



---
2001-2002 Who's Who Applications Now Available
Students may pick up applications for the 2001-2002 Who's Who Among Students in American Universities and Colleges Award in the Dean of Student Affairs Office, Kirk Building 112. Completed applications must be returned by Oct. 8.
Faculty and staff are also invited to nominate deserving students for this prestigious award. Nominations are due by Sept. 21 in the Student Affairs Office.
To qualify, applicants and nominees should be active in campus and community activities, have a 2.75 cumulative GPA and be a senior eligible for graduation in December, May or August of the 2001-2002 academic year.
For further information, stop by Kirk Building 112 or call 785.4111.




---
Hispanic Heritage Month Festivities

Latin Music Party
Sept. 15 at 6 p.m.
SUB Down Under
co-sponsored with
Sigma Lambda Gamma

El Trio Atzlan
Sept. 22 at 7 p.m.
Concert on the Quad

Speaker:
Rudolph G. Wilson
"Am I Someone's Mirror? Diversity Issues in the 21st Century"
Sept. 25 at 7:30 p.m.
SUB Activities Room
co-sponsored by
Sigma Lambda Gamma
& FAC
For more information, contact the Multicultural Affairs Center at 785.4142

---
The Career Expo will be held Oct. 15. Students wishing to submit resumes to companies that are prescreening
will need to do so by midnight Sept. 20. All resumes must be submitted via the Career Center's on-line resume system.
Contact the Career Center at 785.4353 or http://career.truman.edu for more information.


---
Student Representative to the Board of Governors applications
are available at the Student Senate Office, located in the lower level of the Student Union.
Applicants will be seeking a two-year term beginning January 2002 and extending to January 2004.
Students must be residents of Missouri to be eligible.
For more information, please contact Student Senate President Matt Brooker at 785.4193.
Applications should be turned in by 5 p.m., Sept. 14, to the Center for Student Involvement, located in the lower level of the
Student Union.

---
December 2001 graduation applications were due in April 2001.
Students who have not turned in applications need to see the Registrar.
May 2002 graduation applications are due on Friday, Sept. 14
Students may apply to graduate after completing 75 hours of coursework.
Application forms are available in the Registrar's Office, McClain Hall 104.

---
Notables

Jim Barnes, professor of comparative literature and writer-in-residence, has two poems (translated into French by Beatrice Machet) appearing in a new French anthology of Native American poetry entitled "La poésie amérindienne."

Gretchen Cornell, professor of nursing, had her chapter entitled "Reliability and Validity of the Nursing Role Conceptions Instrument" published in the book Measurement of Nursing Outcomes.

Stephen Hadwiger, assistant professor of nursing, was funded more than $4,000 in grants from Sigma Theta Tau International Honor Society of Nursing for his study "Managing Diabetes According to Mexican American Immigrants." He will also be a speaker for Culturally Sensitive care, Sept. 29, at the Kirksville College of Osteopathic Medicine Founders Day, "Women's Health Care: A Patchwork Quilt."

Greg Jones, associate professor of music, has been invited to perform and give master classes in China. In September, Dr. Jones will play trumpet recitals and teach at the Conservatory in Beijing and the Tianjin Conservatory. Music for trumpet and piano by American composers and others will be included in the program. Chinese faculty and students will join Dr. Jones in the concerts.

Jerry Mayhew, professor of health and exercise science, was awarded the Outstanding Sport Scientist at the National Strength and Conditioning Association's 24th Annual National Conference.

Dominick Wright, senior political science and French major from Olathe, Kan., presented "International Narcotics Trade and the United States' Anti-narcotic Aid" at the annual meetings of the American Political Science Association (APSA) in San Francisco, Calif., Aug. 30-Sept. 2. Wright was one of several participants in the prestigious Ralph Bunche Summer Institute, which is organized by the APSA, who were selected to present their work at the meeting.

The women's swim team has achieved the honor of College Swimming Coaches Association of America (CSCAA) Academic All-America Swimming Team for the 2001 spring semester. The team was awarded superior status with a 3.48 cumulative GPA, the second highest GPA in Division II.
---
Notes
Please note the Truman Today submission deadline has been moved up to 5 p.m. on Wednesday.

The University Observatory will be open to the public from 8 to 10 p.m., Sept. 10 and Sept. 24. Weather permitting, visitors are welcome to come and look through the telescope. Access to the observatory is via the stairs to the roof from the lobby outside of Magruder Hall 274.

Cardinal Key and Blue Key will host a Red Cross blood drive from 11 a.m. to 4 p.m., Sept. 11-13, in the SUB Activities Room. For more information, contact Kristen Leiby at 665.3902.

The Ninth Annual Ronald E. McNair Research Presentations will be from 9:30 a.m. to 3:30 p.m., Sept. 12, in Violette Hall 1000. For more information, please contact Teresa York at 785.5393.

The Faculty Development Weekly Lunch Series will discuss "What Do Grades Mean?" from 12:30-1:20 p.m., Sept. 12, in the SUB Spanish Room. Faculty can charge up to $3 for their lunch if they go through the Mainstreet Market and sign the faculty development charge slip. For more information, contact Shirley Morahan, director of Faculty Development, at 785.4477.

The Dobson Hall International Film Series will continue with a screening of Edward Yang's profound Yi Yi at 7 p.m. Sept. 12 in Dobson Hall 247. For more information contact Dennis Leavens, college rector, at 785.5145.

The High Street Dancers will be having tryouts at 9 a.m., Sept. 15, in the Pershing Building Dance Studio. Workshops will be held from 7 until 9 p.m. Sept. 12-13 in the Pershing Building Arena. A review will be held from 7 until 9 p.m., Sept. 14, in the Pershing Building Small Gym. If it is raining on Sept. 12 and/or 13, the clinics will be moved to the Recreation Center's Multipurpose Gym. Contact Melody Jennings at 785.7259 for more information.

Friends of the Hospice Gala will feature the Phi Mu Alpha Symphonia and Unique Ensemble from 8 p.m. to midnight, Sept. 14. For more information and cost of event, contact Dale Blesz at 785.4398.

The United Way is in need of group leaders for their campus fund drive. Interested faculty, staff and students need to volunteer by Sept. 14. For more information, contact drive co-chair Marianna Giovannini at 785.4864.

The University Career Center, Residential College Program and University Counseling Services are offering a series of five workshops titled "Finding Your Career Passion." These workshops begin the week of Sept. 10 and are designed for sophomores and juniors who are interested in learning more about possible majors and careers. Dates, times and sign-up sheets are available in the Career Center.

Residential Colleges Program and Student Health present "Piercings, Tattoos and You," a presentation by Kenneth Korn, a nationally recognized family nurse practitioner, at 1 p.m. and 7 p.m., Sept. 17, in Violette Hall 1000. A door prize drawing will take place at the lecture's conclusion. This presentation is highly graphic. For more information go to http://www.usd.edu/~kkorn/TrumanStudents.htm.

Elaine Boda will hold a faculty cello recital at 3 p.m., Sept. 15, in the Church of the Nazarene.

The Shenandoah Shakespeare Express will perform "As You Like It" at 8 p.m., Sept. 17, in Baldwin Auditorium and "The Winter's Tale" at 8 p.m., Sept. 18, also in Baldwin Auditorium. For additional information, please contact the Language and Literature Division at 785.4481.

John Blumberg, professional keynote speaker, will present "The Power of Focus: Creating Laser Plans for a Meaningful Journey" at 6 p.m., Sept. 18, in Violette Hall 1000 for all accounting majors, pre-majors and graduate students.

Beta Alpha Psi is hosting, James Castellano, vice-chair of the American Institute of Certified Public Accountants, at 6 p.m., Sept. 19, in the SUB Georgian Room. Castellano will deliver "The Accounting Profession in the 21st Century."

Students enrolled in the 2002 spring Missouri London Program and those interested in enrolling for a later date should attend an informational meeting from 4:30 until 5:30 p.m., Sept. 19-20, in the SUB Room 4. Dr. Dennis Leavens and students who have experienced the program will be present.

Omicron Delta Kappa National Leadership Honor Society (ODK) is accepting applications for membership. Applications can be picked up in the Center for Student Involvement or Student Affairs office. Applications and one letter of recommendation are due to the Student Affairs office by 5 p.m., Sept. 20.

The Advertising PR Club will hold an informational meeting at 8:15 p.m., Sept. 20, in Baldwin Hall 218. For more information, contact Jennifer Robinson at 665.0271.

Students who have completed or concurrent enrollment in French 221 may sign-up for the Ninth Annual French Immersion Weekend and receive one credit hour. The event takes place Sept. 29-30 at Camp Jo-Ota in Clarence, Mo. The cost for food and lodging is $35. If interested, contact Timothy Farley at 785.4520.

The German Immersion weekend still has openings. Students with an intermediate or higher proficiency of German have the opportunity to gain one hour of credit. Contact Andrea Davis at 785.4085 for more information.




---
On Campus

---

11 Tuesday
11 a.m.-4 p.m.-Cardinal Key and Blue Key/American Red Cross Blood Drive, SUB Activities Room; see Notes

12 Wednesday
9:30 a.m.-3:30 p.m.-McNair Research Presentations, Violette 1000; see Notes
11 a.m.-4 p.m.-Cardinal Key and Blue Key/American Red Cross Blood Drive, SUB Activities Room; see Notes
12:30 p.m.-Faculty Development Lunch Series, SUB Spanish Room; see Notes
7 p.m.-Dobson Hall International Film Series shows Yi Yi, Dobson 247; see Notes
7-9 p.m.-High Street Dancers Tryout Schedule begins, Pershing Building; See Notes

13 Thursday
11 a.m.-4 p.m.-Cardinal Key and Blue Key/American Red Cross Blood Drive, SUB Activities Room; see Notes
4 p.m.-Men's and women's tennis vs. Quincy (Ill.)
5:30 p.m.-Osborn to speak in Linda Hall Lecture Series, Kansas City, Mo.; see Osborn to Speak in Linda Hall Library Series

14 Friday
4 p.m.-Women's tennis (Singles Invitational)
8 p.m.-Michael Bump percussion faculty recital, Newman Center

15 Saturday
Fall Premiere Day
8 a.m.-Women's tennis (Singles Invitational)
1:30 p.m.-Football vs. Emporia State (Kansas)
3 p.m.-Elaine Boda faculty cello recital, Church of the Nazarene; see Notes

16 Sunday
2 p.m.-Men's and women's tennis (Town and Gown Mixed Doubles)

17 Monday
7:30 a.m.-Men's golf (Bulldog Classic)
1 p.m. & 7 p.m.-"Piercings, Tattoos and You," VH 1000; see Notes
8 p.m.-"As You Like It," Baldwin Auditorium; see Notes
BACK TO THE TOP
---
Back to "News & Events"
[ HOME · DIRECTORIES · NEWS & EVENTS· SEARCH ]
Direct questions and comments to ksvoboda@truman.edu.
Deadline for entries is 5 p.m., the Wednesday preceding Tuesday's publication.
Copyright © 1996-2003 by Truman State University, Kirksville, Missouri. All Rights Reserved.
URL http://trumantoday.truman.edu