May 7, 2002 - Vol. 6 No. 32

Truman Parents Given Option to Stay in Residence Hall During Commencement
Students to Receive General Honors Medals
City of Kirksville to Improve Street, Add Bike Lane
Retirement Receptions for Gretchen Cornell, Ruth Bradshaw and Shirley Morahan
Department of Public Safety Policy Reminder
Students Present Research at Science Conference
"Collected Lives" will be Performed for Community
Public Safety Reduces Office Hours
Scholarship Opportunity Available
Business Office Cashier's Window Limited Hours
Harry S. Truman Historian to Address Graduates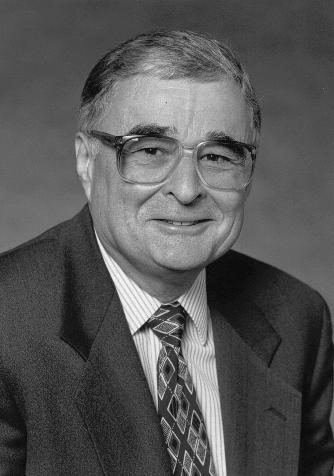 Richard S. Kirkendall, the Scott and Dorothy Bullitt professor emeritus at the University of Washington, will be the keynote speaker at the commencement ceremony, at 2 p.m., May 18, in Stokes Stadium.
Kirkendall has written and edited several books and articles about President Truman. He has edited "The Truman Period as a Research Field," "The Truman Period as a Research Field: A Reappraisal" and "The Truman Encyclopedia." Currently, Kirkendall is working as an editor and contributor on a book project titled "Harry's Farewell: Essays on the Historical Significance of the Truman Presidency."
Kirkendall began his teaching career in 1955 at Wesleyan University. In 1958, he started teaching at the University of Missouri. He taught there until 1973. He was the history department chairman at the University of Missouri from 1968-71. Kirkendall became a professor at Indiana University in 1973 and continued to teach there until 1981. Also during this time he was Indiana University's oral history project director and the Organization of American Historians executive secretary. Kirkendall was the Henry A. Wallace professor of history at Iowa State University from 1981-88. He began teaching at the University of Washington in 1988.
He recently received the Distinguished Service award from the Organization of American Historians.
Kirkendall received his bachelor's degree from Gonzaga University. He received his master's degree and doctorate from the University of Wisconsin.
---
KBIA Signal to be Improved With the Help of Truman State University Radio Tower
With the help of Truman State University and KBIA listeners, the community should have the opportunity to receive a clearer and more reliable National Public Radio signal by the end of August 2002.
The University hopes to use its existing radio tower to rebroadcast KBIA to the community under the call letters KKTR at 89.7 FM. Since this endeavor will require additional radio equipment and technical services, the University is asking for financial support from those members of the community who listen to KBIA. A fund has been established with the Truman State University Foundation to accept charitable gifts from those who wish to support this effort. Gifts to the fund will be used this year, exclusively for the purpose of establishing KKTR to provide a strong National Public Radio signal to our community.
If you are interested in helping with this project, please contact Dean Van Galen at 785.4133 or Heidi Templeton at 785.4242.
---
Celebrate
Harry S. Truman's 118th Birthday
at the
Truman Birthday Picnic
11:30 a.m. to 1 p.m.
May 8
on the Mall
Menu will include:
fresh grilled hamburgers
hot dogs
barbecue chicken sandwiches
veggie burgers
various salads and
condiments
cake and ice cream
soda, tea and water
Cost is $4 with advance reservations.
Reservations may be made by calling 785.4016 or by e-mailing lbradley@truman.edu.
The cost will be $5 at the picnic.
v v v
National Alumni Association and Student Alumni Council will host
Spring Graduation Picnic
11 a.m. to 2 p.m.
May 8
on the Mall
For more information, contact Denise Watson at 785.4174
v v v
Rain site for the two picnics is the SUB Georgian Room.
---
Spring 2002 Commencement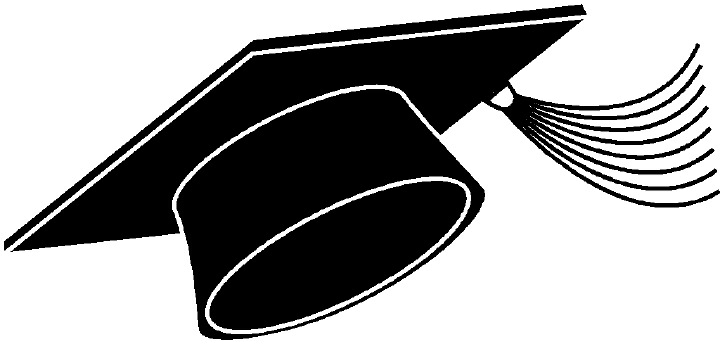 2 p.m., May 18
Stokes Stadium
Reception immediately following commencement on the Quadrangle.
In the case of inclement weather, the ceremony will be held in Pershing Arena
and the reception will be in the SUB Activities Room.
---
Truman Parents Given Option to Stay in Residence Hall During Commencement
Truman's May commencement traditionally causes the hotels in Kirksville to fill up quickly. Knowing that there were no more hotel rooms available, yet many Truman parents still needed a place to stay, the Residential Hall staff, with the help and input of several campus student organizations and the facilities team, came up with an answer - open Missouri Hall to those parents that were willing to spend the night in the residence hall. The first two floors (105 rooms total) are being opened up to parents and all of these rooms have been reserved so far.
"The response was overwhelming," Andrea O'Brien, director of Residential Living said. "Approximately 50 rooms were reserved by April 9, and the remaining rooms filled by the April 26 deadline. Parents have included thank you notes with sentimental notes and appreciative remarks about the service we are providing."
Staff from Residential Living will be available for check-in from 5-10 p.m., May 17, and for check-out from 8 a.m.-noon, May 19. Parents needing to check into the residence hall on Saturday may do so by calling a staff member on duty to make these arrangements.The cost is $40 for the entire weekend. For more information, contact Residential Living at 785.4227.
---
Students to Receive General Honors Medals
Truman State University will recognize the May 2002 graduation candidates who completed the General Honors Program at a presentation ceremony to be held at 3:30 p.m., May 17, in the Sunken Garden. The rain site is the Student Union Building Georgian Room.
This year 10 candidates are receiving General Honors.
The recipients are: Ellen Axmear, communication disorders major from North English, Iowa; Sarah Davenport, biology major from Trenton, Mo.; Shawn Gilmore, physics and English double major from Wellsville, Mo.; Timothy Horan, English major from Ballwin, Mo.; Les Horton, business, psychology, economics, French and Russian majors from Lee's Summit, Mo.; Stephanie Klaus, English and psychology double major from Perryville, Mo.; Andrea Lammon, psychology major from St. Charles, Mo.; Jacklyn Lock, philosophy and religion major from St. Louis; Catherine Schmidt, chemistry major from Albuquerque, N.M.; and Sarah Spader, accounting major from Vermillion, S.D.
This is the ninth year that the area Phi Beta Kappa Association has sponsored the award presentation. Each candidate is presented with a General Honors medal, which hangs from purple and white ribbons, featuring the University seal on the front with an image of Kirk Memorial on the back.
Truman State University's General Honors Program offers outstanding students the opportunity to select rigorous courses in the liberal arts and sciences component of their programs. General Honors in arts and sciences will be awarded to graduating seniors. Each student must complete five approved courses, one from each of the four areas of mathematics, natural science, social science, and humanities, with a grade point average of at least 3.5 (on a 4.0 scale) in those five courses.
For more information about the program contact Patricia Burton at 785.4636 or Crista Chappell at 785.4109.
---
City of Kirksville to Improve Street, Add Bike Lane
The City of Kirksville will conduct street improvement work on Normal Avenue beginning in June.
New curb and gutters will be installed along the south side of Normal Avenue in the 600 block and on both sides of the street from Halliburton Street to Baltimore Street. Most of the concrete intersection at Normal and Halliburton will also be replaced.
A four-foot bike lane will be designated along both sides of the street, therefore parking along the street will be eliminated in the 600 block.
---
Retirement Receptions
The Nursing department will host a retirement reception for
Gretchen Cornell
28 years of service at Truman
4-6 p.m., May 7
SUB Governors' Room
Donations will be accepted for the Gretchen and Pete Cornell Scholarship Fund
For more information, call 785.4557
---------------------------
The Language and Literature Division along with
Faculty Development will host a retirement reception for
Ruth Bradshaw
24 years of service at Truman
and
Shirley Morahan
26 years of service at Truman
3-5 p.m., May 14
SUB Activities Room
Please join us to celebrate the many years they have dedicated to Truman State University
---
The Department of Public Safety would like to remind you
of the University policy regarding pets on campus:
Pet owners must exercise proper care and control so as to prevent such animals from becoming a public nuisance, as specified by the Animal Control Code, City of Kirksville. Pets may not run at large, whether licensed or not and should be secured by leash or lead under the control of its owner or keeper.
---
Students Present Research at Science Conference
Science students and faculty presented their research at the Missouri Academy of Science (MAS) meeting in Springfield, Mo., April 19-20.
Dana Delaware, professor of chemistry, was elected vice president of MAS and Scott Burt, assistant professor of biology, was elected secretary of MAS.
Joy Chisholm, freshman agricultural science major from Chesterfield, Mo., received first place in the physiology and cell biology session for her presentation "The Efficiency of Gain of Cornish Cross Broilers on Free Choice Feed vs. Gain of Broilers Supplemented with Pasture." Co-authors were David Trott, junior agricultural science major from Pleasant Plains, Ill., and Jeff Cox, sophomore agricultural science major from Williamsville, Ill. Their mentor was Michael Seipel, assistant professor of agriculture.
Bryan McClanahan, senior chemistry major from Kirksville, received second place in the chemistry session for his presentation "Crystal and Molecular Structures of the Charge-Transfer Complexes of 2,4,5,7- Tetranitrofluorenone with three isomers of Tetramethylbenzene." His mentor was Russell Baughman, professor of chemistry.
Shawna Cooper, sophomore biology major from Salem, Mo., received third place in the genetics session for her presentation "Characterization of the Putative Zinc Metalloprotease, prt 1, in Myxococcus Xanthus by Gene Disruption." Co-authors were Robbi Kupfer, sophomore biology major from Cleveland, Mo.; Brock Neil, a graduate student from Kirksville; and Lawrence Shimkets, professor in the department of microbiology at the University of Georgia. Their mentor was Keesoo Lee, assistant professor of biology.
Kupfer and Brent Hughes presented a poster titled "Effects of Light Exposure on Myxococcus Xanthus Development." Lee was their mentor.
Polly Higgins, a graduate student from Brentwood, Mo., and Scott Burt, assistant professor of biology, presented "Small Mammal Community Responses to Oaksavanna Restoration." Steve Matter, assistant professor of biology, presented "Crude and Ecological Density-area Relationships: An Examination for the Butterfly Parnassius smintheus." Baughman presented "Using Crystal Structures to Teach VSEPR and Valence Bond Structural Models."
---
"Collected Lives" will be Performed for Community
For those who missed the powerful performance or for those who want to see it again, "Collected Lives: Memory in Motion ? an ethnographic, innovative journey through the lesser-known, close-to-home stories of the Civil Rights Movement" will be performed again on Mother's Day, May 12, at 4 p.m., at Arnie's Place.
The show, originally performed for the fourth annual Unity Luncheon on Martin Luther King Jr.'s birthday, features an oral collage of memories inherent to and extending from Kirksville during the Civil Rights Movement.
The student, faculty and staff creators of "Collected Lives" wish to share this last performance with the Kirksville community before presenting the project to a national audience in June. A minimum donation of $2 will be requested at the door. For more information about the performance, contact Rachel Carrico at 665.9923.
---
Public Safety Reduces Office Hours
As part of the transition to the E-911 centralized dispatching system the Public Safety Building will be reducing hours. The new building hours will be 7:30 a.m. to 1 a.m. effective May 13.
Police officers are on duty 24-hours every day. For police response call 911 for an emergency or 665.5621 for a non-emergency.
Calls to the Department of Public Safety after 1 a.m. will be automatically transferred to the E-911 communications center downtown.
Please take these hours into consideration when scheduling for pick-up and drop-off of state vehicles.
There will be a drop box for state vehicle keys for after hours.
---
Scholarship Opportunity Available
A scholarship opportunity is currently available.
The American Institute of Certified Public Accountants Minority Issues Committee announces a $5,000 scholarship available to minority accounting students who show significant potential to become certified public accountants. Applications are available at http://www.aicpa.org/members/div/career/mini/index.htm or in the Financial Aid Office. The deadline will be July 1.




---
The next issue of Truman Today will be May 28.
---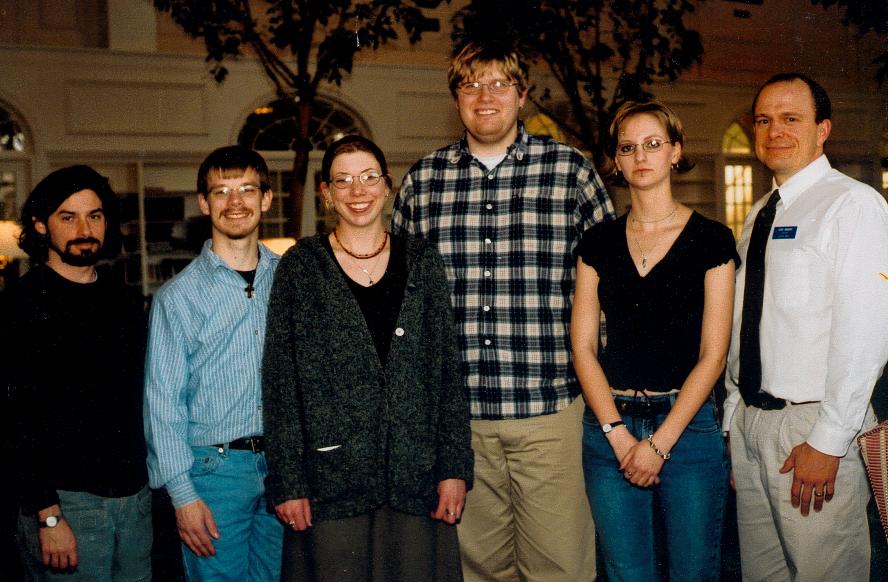 Pictured above are the student winners of the Student Union Purchase Prize Award. From left to right are Aaron Fine, gallery director; Jeremiah Blankenbaker, Melissa Whitwam, Bob Sherron, Jenny Bryant and Doug Daubert, Student Union director. Not pictured are Karen Dodson and Crystal Wing. The pieces chosen will become part of the permanent collection in the Student Union Building.
---
Business Office Cashier's Window Limited Hours
Open 1-4 p.m.
May 6-8
---

Notables

Jim Barnes, writer-in-residence and professor of comparative literature, had a poem titled "The Judgment of Paris (Whereabouts Unknown)" accepted for publication in a forthcoming issue of Quarterly West, an international literary journal in Salt Lake City. His short story "The Old Man" will appear in the spring issue of Sou'wester, based at the University of Illinois-Edwardsville.

Elaine M. McDuff, assistant professor of sociology, and Charles W. Mueller had their article "Gender Differences in the Professional Orientations of Protestant Clergy" accepted for publication in the September 2002 issue of Sociological Forum.
---

Notes

The Truman State University Nursing Honor Society presents the second annual Nursing Capstones from 10 a.m. to 4 p.m., May 7, in the Student Union Building. Senior nursing students and Northeast Missouri area nurses will be presenting.

There will be a Bachelor of Fine Arts Visual Communications Portfolio Review at 7 p.m., May 7, in the SUB Georgian Room.

Donated items are being accepted for the Centennial Hall Flea Market from 11 a.m. to 4 p.m., May 8, in the Centennial Hall Main Lounge. All money raised will go to the Kirksville Habitat for Humanity. Donated items can be dropped off at the Centennial Hall Desk. For more information, contact Heather Stalling at 785.5115 or at
heatherstalling@hotmail.com.

Bacchus & Gamma and Lambda Chi Alpha will have a kickball tournament at 1 p.m., May 8, on the field behind the Student Recreation Center. Registration is available at the Center for Student Involvement and the cost is $10 for an eight-person team. The two organizations plan to hold the event annually. For more information, contact Rob Miller at 785.7326.

There will be a study abroad orientation for all students who plan to study abroad during the summer or fall of 2002. The meeting will be from 3-5 p.m., May 8, in the SUB Conference Room. All accepted study abroad participants must attend. Several former participants will talk about their experiences and answer questions. Refreshments will be provided.

The Dobson Hall Film Series will present "City Lights" at 7 p.m., May 8, in OP 2210. For more information, contact Dennis Leavens at 785.5145.

The Film Maker's Club will show the premiere of its second film "Far From View" at 2 p.m. and 8 p.m., May 8, in the Baldwin Hall Little Theatre.

The Department of Public Safety is offering a shuttle to the La Plata train station at 9 a.m., May 14 and May 15, from the DPS parking lot. The cost is $5 for the trip. Call 785.4177 to sign up.

The University Club Spring Cookout will be May 17 with musical entertainment by Red Wing.

Seniors can reserve a copy of the Echo Yearbook in the Echo Office on the lower level of the SUB. The Echo will need a shipping address and $5 to cover the shipping costs and the book will be sent in August as soon as it arrives. For more information, contact the Echo Yearbook Office at 785.4450.
---
On Campus

---

7 Tuesday
4-6 p.m.- Retirement Reception for Gretchen Cornell, SUB Governors' Room; see Retirement Receptions for Gretchen Cornell, Ruth Bradshaw and Shirley Morahan
7 p.m.-Bachelor of Fine Arts Visual Communications Portfolio Review, SUB Georgian Room; see Notes

8 Wednesday
Reading Day - no classes
11 a.m. to 2 p.m.-Spring Graduation Picnic, on the Mall; see Truman Birthday Picnic and Spring Graduation Picnic
11 a.m.-4 p.m.-Centennial Hall Flea Market, Centennial Hall Main Lounge; see Notes
11:30 a.m. to 2 p.m.-Truman Birthday Picnic, on the Mall; see Truman Birthday Picnic and Spring Graduation Picnic
1 p.m.-Bacchus & Gamma and Lambda Chi Alpha Kickball Tournament, Rec Center field; see Notes
2 p.m.-Film Maker's Club presents "Far From View," Baldwin Hall Little Theatre; see Notes
3-5 p.m.-Study abroad orientation meeting, SUB Conference Room; see Notes
7 p.m.-Dobson Hall Film Series "City Lights," OP 2210; see Notes
8 p.m.-Film Maker's Club presents "Far From View," Baldwin Hall Little Theatre; see Notes

9 Thursday
Finals begin

10 Friday
Finals continue

12 Sunday
4 p.m.-"Collected Lives" performance, Arnie's Place; see "Collected Lives" will be Performed for Community

13 Monday
Finals continue

14 Tuesday
Finals end
3-5 p.m.-Retirement Reception for Ruth Bradshaw and Shirley Morahan, SUB Activities Room; see Retirement Receptions for Gretchen Cornell, Ruth Bradshaw and Shirley Morahan


BACK TO THE TOP
---
Back to "News & Events"
[ HOME · DIRECTORIES · NEWS & EVENTS · SEARCH ]
Direct questions and comments to ksvoboda@truman.edu .
Deadline for entries is 5 p.m., the Wednesday preceding Tuesday's publication.
Copyright © 1996-2003 by Truman State University, Kirksville, Missouri. All Rights Reserved.
URL http://trumantoday.truman.edu